Embracing next practices: Innovation during times of uncertainty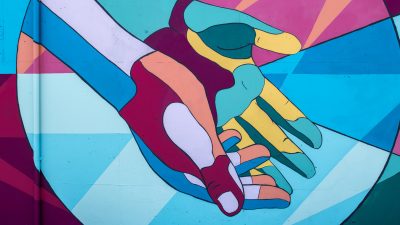 The emergence of the novel coronavirus disease (COVID-19) has disrupted the way we live and work.
As evidence has continued to grow and evolve over the past 11 months, we have witnessed how quickly key messages and measures to reduce the transmission of the virus causing COVID-19 have changed. We have also seen how health and community services have adapted in the face of new challenges and many unknowns. This work to adapt in the face of so much disruption and uncertainty is challenging and a muscle that we are collectively using.
At CATIE, we have strived to keep in step with these changes in our role as observers, connectors and amplifiers. We continue to engage with the evidence and find ways to connect new information, ideas and innovations with people who are doing the work and providing direct services.
In a time of unprecedented uncertainty and change, we are, perhaps more than ever, recognizing the limits of the available information, as well as the importance of following the latest research developments and learning from the expertise of those providing direct service. Building and sorting through evidence takes time, and this rapidly changing landscape means that there are many questions that remain unanswered. In some cases, it may be necessary to reframe our thinking to arrive at the 'next practice' when there is no 'best practice' to follow.
When next practice is the best practice
Many of us will be familiar with 'best practices' as being driven by evidence. Tried and true, best practices are necessary to ensure that we deliver and maintain a high-quality standard of care.
'Next practices' are how best practices are built. While the rule book is not necessarily thrown out altogether, next practices can leverage both practice-based evidence and knowledge from the field to adopt responsive approaches and measure their impact. A next-practice mindset prioritizes growth, improvement and innovation. The concept of adopting a 'next practice' approach isn't new or unique and has been applied in other fields.
Before research evidence has been consolidated, direct service providers are often creating their own innovative responses to public health challenges, especially in fields with long histories of uncertainty. At CATIE, we rely heavily on evidence from both research and practice, recognizing direct service providers as experts in their field.
Harm reduction prioritizes immediate goals and embraces next practices
Long before the COVID-19 pandemic, harm reduction workers were already familiar with the unknown. Embracing new practices in times of uncertainty, and in some cases desperation, has led harm reduction to be one of the most innovative and boundary-pushing areas of work in the health and community service sectors. People who use drugs have been, and continue to be, at the forefront of this innovation, with current best practices having emerged from approaches developed informally by and for the community in times of crisis, such as needle and syringe programs, naloxone distribution and overdose prevention sites.
Harm reduction programs prioritize immediate goals and have built evidence by identifying needs, developing next practices and evaluating their programs to know what works. Over time, what was formerly the 'next practice' is now the 'best practice'. Evidence now shows that harm reduction programs decrease the harms related to drug use, including overdose deaths and the transmission of hepatitis C and HIV.
We have seen the continued evolution of informal, grassroots approaches into funded services, such as innovative distribution of supplies (for example, vending machines, satellite sites) and virtual witnessing programs. Yet the leadership and involvement of people who use drugs has always been, and always will be, critical to their success.
There is still a long way to go
It's important that acknowledging the triumphs of the harm reduction movement does not romanticize the challenges that harm reduction workers face. The reality of harm reduction work is hard and these innovations have been made out of necessity. Working and living in the context of the overdose crisis has been devastating – grief and burnout have been high among direct service providers.
With the COVID-19 pandemic, we have seen even more disruption to the delivery of harm reduction and other essential health and social services for people who use drugs. The pandemic has exacerbated the overdose and affordable housing crises. In some regions, the measures put in place to prevent COVID-19 have had unintended consequences on people who use drugs, including the increased unpredictability and toxicity of the drug supply, increased isolation, and increased fatal overdoses.
Harm reduction work has adapted to these challenges and many frontline programs continue to push for  community-driven, low-threshold services to ensure people who use drugs can access the information and materials they need to stay alive during the pandemic.
The harm reduction response is seeing more community experiences being validated, more resources being produced and shared, more data being collected, and more discussions happening at the policy level, including the decriminalization of drug use and facilitating access to a safe supply of drugs.
Of course, these advances are not happening everywhere and are not happening fast enough. But leveraging the innovations and next practices generated during the COVID-19 pandemic could be another milestone on the road to future best practices.
Shannon Elliot is CATIE's knowledge specialist in hepatitis C. She has a master of public health degree in health promotion from the University of Toronto and has held knowledge mobilization, policy and research positions in the areas of medical education, sexual assault and intimate partner violence.
Melisa Dickie is the director of hepatitis C knowledge exchange at CATIE and has a master's degree in health sciences from the University of Toronto. Melisa has a background in health promotion and knowledge mobilization in health equity, sexual health, harm reduction, HIV and hepatitis C.