Tackling the root causes of Canada's overdose crisis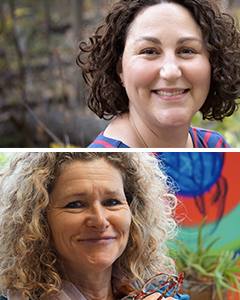 Imagine 11 Canadians fatally poisoned every day, with the death toll climbing every year. Imagine hospitals across the country dealing with a 27% surge in admissions to treat these poisonings, and a 73% increase in emergency room visits in Ontario alone.
Now imagine that these poisonings had killed more Canadians in the past two years than the first decade of the AIDS epidemic.
In such a scenario, you would think most of our attention and resources would be focused on addressing this public health emergency. Yet over the past few months, we have seen greater media attention and speedier government action in response to the food poisoning of 29 Canadians from romaine lettuce than for the fatal poisoning of nearly 4,000 Canadians in 2017 from a contaminated drug supply.
Call it an opioid crisis or an overdose crisis – the reality is that thousands of Canadians are dying every year because drugs have been contaminated. Fentanyl, a powerful opioid, is now ubiquitous within the illicit drug supply, and the consequences have been fatal. About three-quarters of accidental opioid-related deaths in Canada involved fentanyl or fentanyl analogues.
This crisis harkens back to the early days of the HIV epidemic. In the 1990s, service providers across the country saw HIV rates soaring among people who use drugs, and set up needle and syringe programs to reduce transmission. They met resistance, but forged ahead, and succeeded in establishing these vital programs across the country. Multiple studies have confirmed that needle and syringe programs effectively reduce new infections, and these programs have been considered a best practice in HIV and hepatitis C prevention for 15 years.
But sterile drug equipment only prevents HIV and hepatitis C transmission; it doesn't prevent overdoses. That requires naloxone and – most importantly – another person to monitor and provide assistance if needed. This is the rationale behind supervised consumption sites and overdose prevention sites, which have opened in four provinces across the country – sometimes with government permission and funding, and sometimes as grassroots initiatives. Over the course of 11 months, harm reduction workers at the unsanctioned Moss Park overdose prevention site in Toronto responded to more than 250 overdoses, and no deaths occurred.
This model is effective, but implementation across the country has not been straightforward. Several provinces that desperately need overdose prevention and supervised consumption services, have none. Saskatchewan has the worst HIV epidemic among people who inject drugs in the country, and Manitoba is struggling with a dual epidemic of crystal methamphetamine and fentanyl overdose. And overdose hospitalizations are twice as likely to occur in smaller communities, where overdose prevention sites are less common.
Across the country, harm reduction workers have been struggling to stay one step ahead of the crisis, preventing and responding to overdoses while watching friends, colleagues and service users tragically pass away. Communities of all sizes across the country need support to open overdose prevention and supervised consumption services immediately.
While overdose prevention sites are one of the most effective tools at our disposal right now, we need meaningful and comprehensive action from governments and policy-makers to end Canada's overdose crisis, starting with the root causes. This is our prescription for decision-makers:
Rapidly expand safer supply initiatives.
Safer supply programs provide people dependent on opioids with a prescribed dose of a pharmaceutical opioid, usually heroin or hydromorphone. They have seen success in several European countries since the 1990s and in two groundbreaking Canadian research trials. Originally intended for people who had not found success using other treatments, several different models of safer supply programs have been implemented in Vancouver, with the goal of ensuring that people dependent on opioids are no longer reliant on the contaminated illicit market. By providing a prescribed dose of known quantity and purity, the risk of overdose decreases dramatically. Safer supply programs must be scaled up across the country, and represent one of the best chances for stopping the overdose epidemic in its tracks.
Expand and integrate harm reduction services.
The City of Vancouver's overdose emergency task force released a series of recommendations in December 2018 to respond to its overdose crisis, including several proposals to expand overdose prevention services beyond traditional harm reduction sites. This is necessary across the country. Potential options to be explored include mobile units, which could extend the reach of overdose prevention services to neighbourhoods outside downtown cores and into rural areas, and arranging spaces within low-income housing units to offer overdose prevention services where people live. Provinces that currently lack overdose prevention services should be supported to establish them quickly – particularly in Saskatchewan and Manitoba, where they represent one of the best chances to connect with and improve the health of people who inject drugs.
Invest in peer programs.
Who better to guide the overdose response than people with experience using drugs? Peers have the knowledge and skills required to lead and implement harm reduction programs. And when employed as educators or support workers, they can more easily form connections with people who use drugs – a more direct strategy than waiting for people who use drugs to visit a healthcare or service provider.
Decriminalize personal drug use.
Canada has legalized the personal possession of cannabis, demonstrating that government regulation helps consumers know what drugs they are buying. The fentanyl crisis has demonstrated how the illicit nature of many opioids makes them susceptible to contamination with unknown ingredients of unknown potency. Portugal decriminalized all personal drug use in 2001, and within 14 years reported the second-lowest number of drug overdose deaths in the European Union.
Improve access to mental health services.
At the same time that Portugal decriminalized drug use, it made significant investments to offer free, evidence-based drug treatment and to improve service referrals. In Canada, backlogs and inconsistent health plan coverage mean that mental health and drug treatment is out of reach for many. Facilitating access to these services with prompt referrals and universal coverage would be welcome news for anyone wanting support to change their drug use.
While no single solution will be a panacea for Canada's overdose crisis, we must have the courage to adopt these proven strategies and pilot new ones, no matter how unorthodox. If we responded to the poisoning of the drug supply as we would respond to any other poisoning of this magnitude, we are confident we would be able to quickly and effectively address this public health emergency.
Gillian Kolla is a PhD candidate at the Dalla Lana School of Public Health, University of Toronto. She holds a master of public health degree from the University of Toronto, and was one of the coordinators with the Toronto Overdose Prevention Society, which opened Ontario's first overdose prevention site in Moss Park in 2017.
 Laurie Edmiston is executive director of CATIE, Canada's source for HIV and hepatitis C information. She has worked in HIV/AIDS prevention and support over the past 30 years, developing programs geared to diverse populations including street youth, sex workers and people who use drugs.