Love Positive Women: why a fulfilling sexual life with HIV matters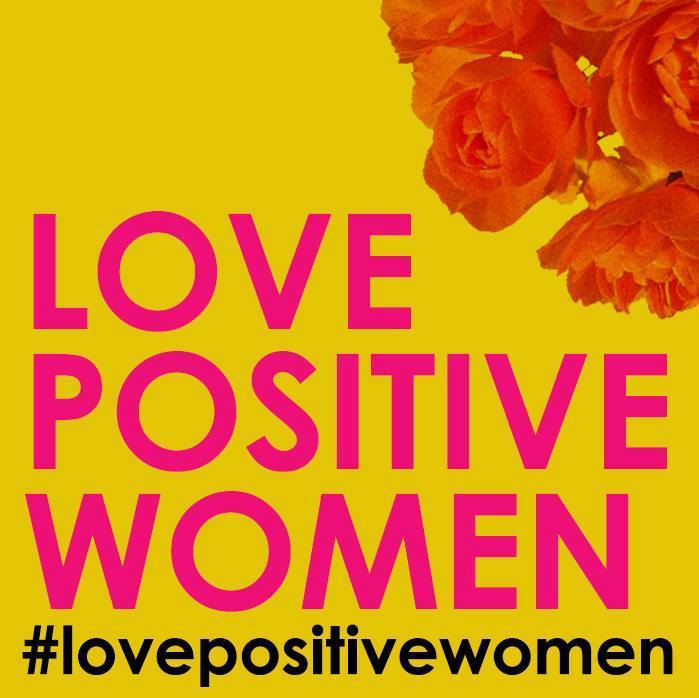 By Allison Carter, Jessica Whitbread and Angela Kaida
"I went through a long period, seems like ancient history now, but I remember when I was first diagnosed, I felt so dirty. Like everything about me was, I suppose, unsafe and unclean and my blood was just full of crap. Just the whole thing was very internalized… For the most part now, I feel loveable. I feel good about myself. I just feel like I've still got a lot to offer and give and that I can be part of a strong, healthy relationship, despite the difficulties, I suppose."
—Anonymous quote by a woman living with HIV
An HIV diagnosis can have a profound impact on women's sexual well-being.
Although most attention is paid to preventing the transmission of HIV to intimate partners, women's sexual concerns go far beyond condom use.
In honour of Love Positive Women 2018, a global campaign to surround women living with HIV with gestures of love in the two weeks leading up to Valentine's Day, we wanted to draw attention to the different and often unheard concerns that women have after learning their diagnosis and offer some suggestions to support women on their healing journeys.
What having HIV can feel like for women
Sexual life with HIV can vary dramatically from woman to woman. But there are also some common themes.
In her powerful essay, Desires Denied, Alice Welbourn describes how societal forces – such as HIV stigma, stereotypes and the threat of criminal penalty – limit the erotic possibilities available to women living with HIV.
This can oftentimes lead women to feel pressured to relinquish sex and sexuality as a positive part of their lives, regardless of their own desires. Welbourn compares this forced asexuality to forced sex, describing them as the "opposite sides of the same coin."
In what might initially appear to be disparate experiences, both involve the violation of women's fundamental rights to bodily integrity and autonomy—"an invasion of the parts of a woman's body preserved for chosen intimacy, for communication of her deepest feelings, for pleasure of a deep and exquisite kind, for the creation of life."
It is this description, taken from the book, Eve Was Framed, that Welbourn and perhaps many other women living with HIV can closely relate to.
Changes to sexuality after an HIV diagnosis: Here's what we know from research
Whether sexually active or not, women may experience various changes to their sexual health and sexuality after learning their status.
Depending on the woman, these changes may be physical—in terms of difficulties engaging in sex, for example.
Often, though, women experience tremendous emotional changes in the way they experience and express themselves sexually.
For instance, some women may come to view themselves as blameworthy, contaminated or contagious (or all three), mainly because of enduring discourses of risk and stigma, despite a wave of new research showing that a person with HIV on treatment with an undetectable viral load cannot transmit HIV sexually.
While treatment is essential, it can also change the way women look and feel about their bodies. Think the rhetoric surrounding HIV is bad? It's even worse when combined with our culture's incessant fixation on and criticism of female bodies. And the overall impact on women's sexual well-being can be significant: women with HIV who feel worse about their bodies have lower sexual desire, arousal, orgasm, and more.
Other sexual concerns that people rarely talk about include diminished interest in sex, disappointment over what can feel like reduced sexual freedom and spontaneity, and the struggles of finding a loving and caring partner (or even flirting with others because of gendered expectations of sex). Many women describe these challenges as a "loss" to their sexuality and move through a process of grief and mourning before adapting to a new sexual life.
What contributes to changes in women's sexual functioning, feelings, and behaviour after diagnosis? According to a 2017 review of 32 studies, medical factors are the least likely culprits. Instead, findings point to social oppression, with important links found between several aspects of sexuality and stigma, violence, poverty and depression, among other social stressors.
How to support women through sexual changes
The question, then, is this: how do we support women to navigate these emotional and/or physical sexual changes or, better yet, prevent them from happening in the first place?
Given society's role in fuelling stigma and trauma, we believe the most powerful prevention strategy involves decriminalizing and destigmatizing sexuality with HIV, and stopping the mistreatment and violence against women living with the virus.
Initiatives such as Love Positive Women, Undetectable=Untransmittable and Révélation, to name a few, have been supporting women living with HIV around the world in taking back their right to be loved and celebrated. These initiatives also push back against the replication of harmful cultural messaging advising society at large to be alarmist about HIV. No way! Love positive women (and have the best, most enjoyable sex if that's what she's into!).
How else can you support this movement?
Learn the scientific facts about HIV transmission.
Consider how stigma operates in everyday lives and interactions.
Pledge to be an ally to women and speak out against abuse, harassment and inequality.
Support the Canadian Coalition to Reform HIV Criminalization.
Donate to organizations, social groups and networks focused on sex-positive change.
Join the Life & Love with HIV community—a new website launching soon dedicated to de-stigmatizing sexuality and relationships for women and couples with HIV by shifting the focus from risk to pleasure. If you have personal experience of HIV and are interested in sharing your stories about the beauty, messiness, happiness, and challenges of life & love with HIV, please contact info@lifeandlovewithhiv.ca.
 We also encourage doctors to talk to their female patients about sexual health beyond preventing HIV/STI transmission and unwanted pregnancy.
Women frequently report that pamphlets on how to use condoms are all the information provided. Counselling regarding emotional and psychological aspects of sexuality, including sexual enjoyment, is essential—so too is research on this topic.
Very few studies of women living with HIV have focused on the science of pleasure; increased research attention must be paid to how women positively renegotiate and reconstruct a fulfilling sexual life after diagnosis, despite multiple threats to its loss.
Why a fulfilling sexual life with HIV matters
First and foremost: women get to define what a "fulfilling" sexual life is to them. It is perfectly normal to not have sex and to not want to have sex. In fact, research shows that many women living with HIV in Canada (25%, to be exact) have a satisfying sex life without sex. But if women living with HIV want to date and have sex—awesome!
What matters, then, is ensuring that women have the right to choose to have sex or not to have sex. It is also important that we promote safe social environments and healthy relationships, where HIV is not a source of fear or stigma, so that women can have not just any sex, but pleasurable sex.
A focus on pleasure may not only buffer against negative outcomes, but it may also contribute to positive outcomes across multiple dimensions of sexual health. For example, studies have shown that women who masturbate or use vibrators are more likely to report health-promoting behaviours, such as gynecological exams and positive communication with partners.
Only by elevating HIV-positive women's sexual pleasure to a higher status can we truly support their access to full sexual health and rights.
Please join us this Valentine's Day, and every day, as we Love Positive Women!
Allison Carter is a PhD candidate at Simon Fraser University and an HIV-negative ally conducting sex-positive research with women living with HIV.
Jessica Whitbread is a community organizer, artist, activist, academic, and at times a "professional," doing work that creates spaces for dialogue about social justice and social change.
Angela Kaida is a Canada Research Chair, Tier II, in Global Perspectives on HIV and Sexual and Reproductive Health.