Making supervised consumption services work well for the communities they serve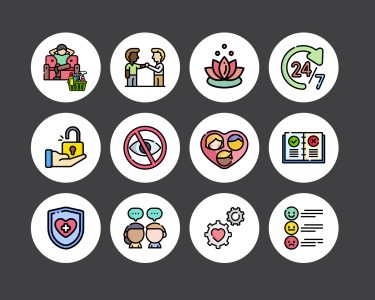 Supervised consumption services (SCS) are harm reduction services where people can come to use their pre-obtained drugs in a hygienic environment under the supervision of trained staff and peers. These services also provide individuals with access to sterile equipment like needles, syringes, pipes and other supplies, education on safer use, overdose prevention and intervention, as well as referrals to various health and social services (for example, wound care, HIV and hepatitis C testing, treatment, housing). SCS have been critically important throughout the overdose crisis, delivering life-saving services, reducing overdose deaths and providing community connections for people who use drugs. These services have been especially crucial during the COVID-19 pandemic, when people who use drugs have experienced increased vulnerability, including displacement, a loss of social supports and isolation.
But what aspects of SCS are most important for people who use drugs? And how do we know if SCS are working well for the communities they serve? These were questions we set out to answer as part of a community-based project in Toronto funded by the Ontario HIV Treatment Network. Our research team, which included people with lived/living experience of HIV and/or substance use, service providers and researchers from across Canada, wanted to understand how to design, deliver and evaluate SCS for people living with HIV who use substances.
Getting a better understanding of the client experience
We started by examining how SCS are evaluated and reported in the literature. An OHTN Rapid Response review found that evaluations of SCS have focused primarily on reporting requirements from funders such as counts of use, reducing risk behaviour, managing overdose and decreasing mortality, with very little reporting of the client experience.
We wanted to explore client experience, and asked clients how we know if SCS are operating successfully. What would be important to measure and monitor? And how we could do this meaningfully? From these conversations, we started to hear about client needs and priorities for SCS, which went beyond providing a space for safe consumption. Based on what we heard, working with our diverse study team and an advisory group of people with lived/living experience, we collaboratively identified the 12 characteristics of client-centred supervised consumption services, briefly summarized here:
A comfortable place
A welcoming and respectful place
A calming place
Available all the time
Allows people to use their drugs how they want
Protects privacy
Has non-judgmental staff and peers
Has fair rules
Provides a safe experience
Provides rest and social opportunities
Provides referrals to other services
Encourages clients to provide feedback
More details about these 12 characteristics can be found in the poster.
The implementation of client-centred SCS
We then started considering how SCS could best implement these 12 characteristics, so we developed a toolkit. The goal of this toolkit is to help service providers and the organizations they work for in creating SCS that are client-focused and respond to client needs in ways that are respectful and empowering.
For service providers and organizations considering implementing SCS, we hope this resource contributes to their planning by raising key questions and considerations and ways to involve people with lived/living experience in the process.
For service providers and organizations currently operating SCS, we hope this resource serves as a reflection tool to examine what is working well, what may need to change and how to collaboratively work with current or future clients to advocate for and improve SCS.
This toolkit is not intended to be a comprehensive manual or how-to guide for designing and delivering SCS, as such guidelines already exist. Rather, it is to be an accompaniment to these guidelines, helping service providers and organizations ensure that their services are client-centred.
How to use our toolkit
For each of the 12 characteristics, we provide the following:
questions to ask when designing and/or evaluating SCS
tips to inform SCS design and operations
tips for understanding and evaluating how well SCS reflect each characteristic.
We also provide quotes from people with lived/living experience of substance use to highlight important features of these interrelated characteristics. We encourage people using this toolkit to engage people with lived/living experience of substance use in their community in the process of addressing and incorporating the characteristics by, for example, creating an advisory group of clients, peers and staff.
We acknowledge that various factors impact the operations of SCS, especially in terms of funding structure and sources, available resources and space, and levels of political support or opposition, which may present challenges for implementing some of the characteristics outlined in this toolkit, especially for existing services. Nevertheless, it is still important to meet with future or current clients to see how to address their needs within the existing structure while continuing to advocate for additional funding and resources. 
We hope that this toolkit encourages ongoing discussion and collaboration among clients, staff, peers, leaders and decision-makers and can be used as a source of support and a tool for advocacy to ensure that SCS are client-centred.
French versions of the poster and the toolkit are available as well. 
Katherine Rudzinski is a postdoctoral research fellow and an adjunct assistant professor in the School of Social Work, University of Windsor and a research associate at the Dalla Lana School of Public Health, University of Toronto. Katherine is dedicated to working with and for people who use drugs on community-based research projects that examine substance use, harm reduction and well-being.
Andre Ceranto is the peer program manager at Casey House. He supports GIPA/ MEPA principles by advocating for the meaningful engagement and inclusion of people living with HIV/AIDS (and beyond) to share their voices and experiences, to participate and contribute. Throughout his career, Andre has engaged and supported people with lived experiences in capacity building, resource development and knowledge translation opportunities, including his most recent work with the podcast Positively Speaking.
Soo Chan Carusone is a mixed methods health researcher and former director of research at Casey House.  She is committed to promoting health research to address health inequities through creative methods and partnerships. Soo currently works with the McMaster Collaborative for Health and Aging.
The authors would like to acknowledge the work of the Engage with Harm Reduction advisory group and study team, with special thanks to Dean Valentine, for their work on these resources. We are grateful to participants for sharing their expertise and experiences throughout the study. This project is supported by an Ontario HIV Treatment Network (OHTN) Community-Based Project Grant (EFP-1122-CBP).