Spotting and the Good Samaritan Act: Implications and considerations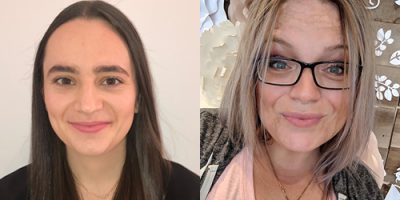 "Good Samaritan" laws aim to protect people who witness, act on or experience a substance-use-related overdose from being arrested or criminally charged. This type of legislation has been implemented across Canada and the United States as a response to the increase in fatal drug poisonings, but it varies from jurisdiction to jurisdiction. In Canada, the federal Good Samaritan Drug Overdose Act was designed to encourage people who use drugs to access both overdose prevention and response services without fear of criminal repercussion, such as the toll-free National Overdose Response Service and overdose prevention sites. Despite some noted benefits of the Act in research literature, such as an increased likelihood of calling emergency services, there remain differing perspectives on the effectiveness of Good Samaritan overdose laws, and varying degrees of knowledge about these laws among the substance-use community.
The varying knowledge of and trust in the Act creates precarious situations for people who use drugs, particularly in the context of the increasingly toxic drug supply and related overdose deaths across Canada. We know little about the perspectives and experiences of people who use drugs in navigating the Act and overdose response interventions (such as naloxone distribution programs) in Canada. How the Act influences willingness to engage with virtual overdose response and prevention services also has implications for the development and implementation of innovative harm reduction services.
As public health researchers working in harm reduction, we would like to outline the understanding of the Good Samaritan Drug Overdose Act and its limitations based on the perspectives of people who use drugs in Ontario and Nova Scotia, as well as people who had responded to overdoses in their community and were part of a study on remote overdose response services.
Some important lessons learned include:
1. People who use drugs have limited or no knowledge of the Good Samaritan Drug Overdose Act
Overall, most participants were unsure or unaware of the Act and how this applied to them and their geographic context. Many participants expressed that they knew little about the Act and could not "challenge" officers on arrests or accusations made during overdose events. Some reflected closely on ongoing trauma and stigma associated with the criminal justice system for people who use drugs and how this led to a lack of trust in the Act. Participants reflected on how ongoing stigma associated with substance use criminalization continued to create barriers in accessing life-saving health and social services.
2. People who use drugs feel as though the Good Samaritan Drug Overdose Act is ineffective at protecting them
Participants who were more familiar with the Act explained that despite its stated purpose, they found it to be ineffective at protecting people who use drugs during overdose events. This was a result of its limited protection against the varying forms of criminality faced by people who use drugs that lead them to be targets within the criminal justice system. The variability of experiences associated with the Act left many participants conflicted as to what to do in the event of overdose. Most explained that they felt torn between trusting the Act, attempting to save lives, and moving beyond their own negative experiences with authorities in the past. Many expressed that applying the Act was at the discretion of the police officer who was present at overdose events and therefore was not applied in a consistent manner. While the Act might protect from some harms, it was not perceived to protect them from the risk of child welfare involvement, police-driven physical violence, the destruction of property or unjust arrests. These experiences were increased for individuals who had varying social identities and faced numerous forms of oppression like racism, sexism and colonialism.
3. What can we do to improve the Good Samaritan Drug Overdose Act?
Include people who use drugs, in equitable and comprehensive ways, in the modification of the Act surrounding its scope (such as what is protected under the Act), what content is included, and how it is implemented. This can be done through creating permanent paid opportunities for people who use drugs within relevant government organizations.
Create a nationwide standard for the implementation of the Act. Currently, the Act is not being implemented in a consistent way across Canada, creating harms and confusion for many people who use drugs.
Put restrictions on police officers from attending overdoses when emergency services are called.
Decriminalize substance use. The Act does not take into consideration the complex and intersecting experiences of stigma, oppression and criminality faced by people who use drugs, which leads to further harm. Without decriminalizing substance use, we are only protecting people at the point of death rather than adopting a preventative approach to improve people's overall lives.
To improve the effectiveness of the Good Samaritan Drug Overdose Act for people who use drugs, we need to modify this Act to include these broader considerations. Only then can we truly protect people who use drugs from further harm.
Melissa Perri (she/her), MPH, is a PhD candidate in social and behavioural health sciences and research coordinator at the Dalla Lana School of Public Health, University of Toronto.
Nat Kaminski (they/them) is a non-binary, queer, harm reduction and decriminalization advocate, and sits on the boards of both the Canadian Association of People Who Use Drugs (CAPUD) and the Ontario Network of People Who Use Drugs. They work as a research assistant at the University of Toronto, Dalla Lana School of Public Health.