Do people with HIV need an additional COVID-19 vaccine dose?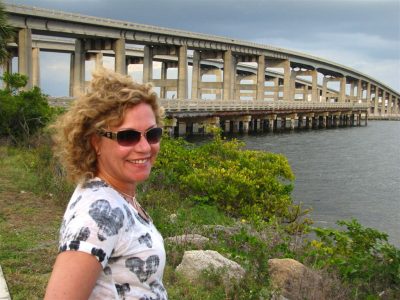 As provinces across Canada begin to roll out third doses of COVID-19 vaccines, information about who qualifies for additional or booster doses is coming at us faster than you can say immunocompromised. But are we immunocompromised? Do we need a booster or a third dose? Is there a difference? Where can we find information tailored for people living with HIV?
As a person who has been living with HIV for more than 28 years, I always thought I was immunocompromised. After all, every time I meet a new doctor or have a medical procedure, I'm told that extra precautions must be taken because I'm immunocompromised. Yet, it turns out, in regards to COVID-19 risk, I'm not considered immunocompromised if I have a high CD4 count and an undetectable viral load.
But wait, people born with HIV who have the same bloodwork stats as me are considered immune compromised enough, in some provinces, to be considered at risk for COVID-19. I consider myself to be relatively well-versed in medical jargon and finding information, but I'm confused, and information is hard to come by and difficult to find.
Current evidence suggests that for most people, receiving two doses of the vaccine creates a strong enough immune response to effectively reduce the risk of developing COVID-19 or related serious illness. To set the record straight, a third dose is a full dose of vaccine for people whom scientists believe may not have mounted a full response to the current two-dose protocol in place for most people. A booster dose is different, and will likely come down the road for everyone to increase protection against illness after the original two doses begin to wane, and may or may not be a full dose. Does it make sense yet?
If you're still confused and not sure if you need or want a third dose, you're not alone. But help is on the way!
Scientists at the CIHR Canadian HIV Trials Network (CTN) have begun a series of studies to determine the effectiveness of COVID-19 vaccines and the factors that affect vaccine confidence in people living with HIV.
CTN and CATIE are launching a joint resource to help us sort out the ifs and whens of COVID-19 vaccines, along with other COVID-19 and HIV updates.
Additionally, I'll be moderating a CTN webinar on December 1, 2021, celebrating the UNAIDS World AIDS Day theme of "End Inequalities. End AIDS. End Pandemics.", which will further explore the intersections of the twin pandemics.
As we navigate this pandemic within a pandemic, one thing we can be confident about is that the risk of COVID-19 and its negative outcomes is much higher than any risks associated with the vaccine. For me, I've made it through over a quarter of a century living with HIV, and I'm not going to let another virus take me down, especially when there's a vaccine to prevent serious illness. If you haven't been vaccinated yet, please consider doing so as soon as possible, for your own health and the health of others.
Shari Margolese has been an active advocate for people living with HIV since shortly after her own diagnosis in 1993. Shari currently serves as the community co-Lead for the Cross Core Community Collaborations Teams of the CIHR Canadian HIV Trials Network (CTN) and is the co-chair of the Canadian Cure Enterprise (CanCURE) community advisory committee. Shari lives in rural southwestern Ontario.