Preventing HIV during the COVID-19 pandemic: PEP and PIP to the rescue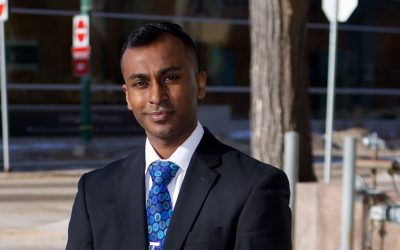 If you only have a few moments to read this blog post, I want you to know the following three things:
Post-exposure prophylaxis (PEP) initiated within 72 hours of an exposure can prevent HIV infections.
PEP in Pocket (PIP) has shown to be highly effective in preventing HIV infections in individuals with less frequent exposures.
With the decreased use of daily pre-exposure prophylaxis (PrEP) during the pandemic, PIP may play a larger role in HIV prevention among sexually active people and people who inject drugs.
Now that I've gotten this off my chest, let me further explain. HIV continues to be a global health threat, even amid the COVID-19 pandemic. In keeping with UNAIDS goals for reducing that burden, HIV prevention by PEP and PrEP have played major roles in reaching those goals. While PrEP has been instrumental in preventing HIV in people with high-risk exposures, we have seen gaps in HIV prevention strategies, especially among individuals who have less frequent exposures. This is where "pill-in-pocket PEP", better known as PIP, has a substantial role to play.
Over the past year, because of the COVID-19 pandemic and resulting public health measures, we have seen a decrease in the use of PrEP and an overall reduction in available HIV and sexual health services. The public health restrictions related to COVID-19 are specific to each health region, so it has been hard to maintain robust sexual health services to address the ongoing needs of those who wish to take antivirals for HIV prevention. Because public health recommendations keep changing and unplanned sexual encounters still happen, there is an increased risk of sexually transmitted infections, including HIV. Additionally, some people who use drugs continue to share needles because harm reduction services have been interrupted, so that is also putting more people at risk of HIV and hepatitis C.
Here's where post-exposure prophylaxis comes in: it can be used in these settings to reduce the risk of HIV infections. As discussed in earlier studies in Toronto, prescribers should recommend PIP to people who have been on PrEP prior to the pandemic.
As an infectious disease doctor, here are my recommendations to implement post-exposure prophylaxis into your practice:
Discuss the importance of HIV prevention with your patients.
Discuss how PIP can be used by people who have a low frequency of high-risk HIV exposures and how it can be used during the COVID-19 pandemic.
Provide patients with a 28-day prescription for PEP:

TDF/FTC 300/200 mg daily, with dolutegravir 50 mg daily
For people of childbearing potential: TDF/FTC 300/200 mg daily with raltegravir 400 mg twice daily

Support your patients:

Fill the prescription and have it nearby for rapid access.
Initiate the regimen within 72 hours of potential HIV exposure.
Talk to them about potential exposures, for example: condomless vaginal or anal sex with partners whom they were not confident about having a negative HIV status, or with partners that are known to be HIV-positive with a detectable (or possibly detectable) viral load; or sharing of injection drug paraphernalia.

Schedule a follow-up:

If PIP is initiated, your patient should return to clinic in one to two weeks for baseline blood work, including screening for sexually transmitted and blood borne infections.
While the last year has put a strain on sexual health services, as healthcare providers we can still strive to reduce the HIV burden and support our patients. I hope I was able to provide some additional tools for you to achieve this goal. Let's make sure we use all the tools we have to prevent HIV, even through the COVID-19 pandemic.
Dr. Amila Heendeniya is an infectious diseases physician at the University of Manitoba. He obtained his infectious diseases specialty training at University of Toronto following his internal medicine training at the University of Saskatchewan. He has a special interest in HIV prevention strategies among marginalized populations.