Hep C: Solved with a Cure?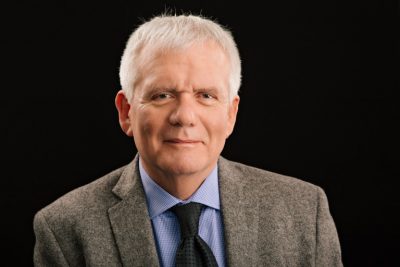 Hepatitis C is curable, reads the script; time and time again I hear this said, have read it, and say it myself. This is great news and a reality for more people than ever before.
Does this mean that the job is done? I suppose it depends on one's perspective. As I listened to members of the science research community speak recently, it is "done and dusted." "Problem solved," the headlines will read. Okay, maybe no headlines but a mention on page 4 with a minor piece in the late evening news, even though this may be the biggest news in medical science in decades.
Hepatitis C is not "done and dusted" at all. Access to treatment remains an issue for most people living with hepatitis C here in Canada, and in some countries it remains only a dream. We may ask ourselves why this is the case, but many of us who work in this area understand the reasons all too well. And as someone who has lived experience with hepatitis C, I know them acutely and personally. My experience, however, is not unique.
One major issue is stigma; or, as I prefer to say it, discrimination. It is convenient to marginalize people when we want to ignore a segment of our society and their issues. This has been true in the past and remains alive and well today. We like to think that here in Canada we are above that kind of thing, but the reality is something very different, as I see it. For many people living with or at risk of hepatitis C, their access to real and meaningful resources remains poor at best. In my view and in the view of many of my colleagues, we certainly see the gaps that remain, partially because of a federal government that for nearly a decade was hostile to harm reduction practices and people who use drugs, as well as people who are incarcerated. In their view, hepatitis C was synonymous with punishment and fit conveniently in their ideology of disdain for anything socially progressive. They never hid this. It is my hope that we see an improvement ahead with the recent change in government.
If we are to ever see any significant strides in hepatitis C, we need to also embrace policies that address issues that go beyond access to drugs and treatment. In some distinct populations, there are much more pressing issues like ensuring there is a roof over people's heads, and for others it is simple education and increasing awareness of the virus itself. As someone who was presumed to be focused for years on the baby boomer population (perceived by many to be mostly white, middle class, and to have easy and ready access to care and treatment), my position has always been that we need to include all people who are at risk of or living with hepatitis C. The HIV/Hep C co-infected, people who inject drugs, baby boomers, Aboriginal people, the incarcerated, and immigrants from high-prevalence countries are the key groups we need to see as part of any policy and of any well-implemented response to hepatitis C on a national as well as provincial level.
A meaningful response should include measurable goals and targets, and mostly we need to see involvement by the communities affected. Real and genuine participation is something that policy-makers and community-based organizations need to grasp as key to success, and it is my hope that people working in the area of service delivery and programming will seek out and seize on opportunities to involve those with lived experience.
Hepatitis C is not an esoteric science puzzle that can be easily remedied with one pill a day. I wish it were that simple.
Daryl Luster is a hepatitis C advocate and educator. He is the president of the Pacific Hepatitis C Network and a steering committee member of Action Hepatitis Canada. He is also a peer navigator for people living with hepatitis C and the administrator of several online peer support groups. As a person with lived experience of hepatitis C who was treated and cured, Daryl advocates for a greater commitment on the part of payers, whether public or private. He speaks with patients regularly, and it is their voice that drives him in his work.