INHSU 2023: Global lessons for the health of people who use drugs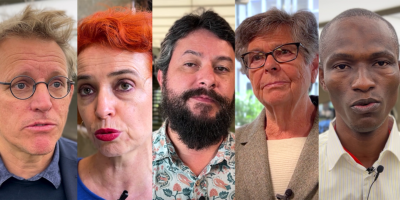 In October, CATIE attended INHSU 2023, the 11th International Conference on Health and Hepatitis Care in Substance Users. This leading international conference brought experts from around the world to Geneva, Switzerland, where they discussed the latest in research, programs and policy on hepatitis and the health of people who use drugs.
While there, CATIE spoke with presenters and attendees and asked them to share key messages from the conference. Watch the short videos below and catch up on some of the topics discussed at INHSU 2023.
Christopher Hoy is the associate director of Ontario hepatitis C and harm reduction programming at CATIE.