Celebrating the legacy of Ron Rosenes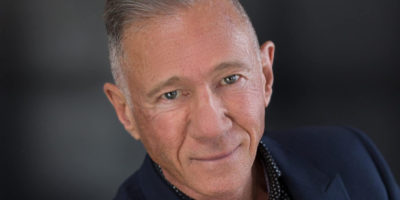 It is with a heavy heart that I share the sad news that my friend and colleague Ron Rosenes died on Saturday, October 21, 2023, after a short illness. My deepest sympathies go out to Ron's partner Brian Goodman, to his family, and to the many community members whose lives he touched. Like many of us, I will miss him dearly while also paying homage to his accomplishments on behalf of people living with and affected by HIV and the LGBTQ+ community.
Motivated by his own HIV diagnosis 40 years ago, Ron was an outspoken, but always polite, advocate for people living with HIV. He was open about his HIV status, even in the early days of the epidemic when HIV-related stigma and discrimination were widespread. He was a dedicated, constant and dependable volunteer in the community, advocating for the inclusion of people living with HIV in policies that affect our lives, including the need for a more responsive and inclusive way forward to meeting the needs of people from Indigenous, Black and other equity-deserving populations.
As a community health advocate, Ron fought for improved access to treatment and prevention options and faster drug approval processes and helped reduce the stigma faced by people living with HIV, both here and abroad. His passionate and resilient activism shone a light on such issues as aging with HIV and the search for a cure. His commitment to community-based research helped advance our understanding of the diverse issues affecting people living with and at risk for HIV, including co-infections, the social and economic determinants of health, and the impact of the justice system on people with HIV.
Ron was an active volunteer, spokesperson and fundraiser for many organizations, including the AIDS Committee of Toronto, the HIV Legal Network, the Canadian Treatment Action Council (all of whose boards he chaired), Casey House, Realize, the Ontario HIV Treatment Network, CATIE, and HQ Toronto, the new health hub for Two-Spirit people, guys into guys, and trans and non-binary people. For several years Ron also held an appointment as a member of the Ontario Advisory Committee on HIV/AIDS, the mandate of which is to provide strategic advice to the Minister of Health on all aspects of HIV-related education, prevention, treatment, care and support in Ontario.
Ron's advocacy work on behalf of people living with and affected by HIV and for improving their access to healthcare and social justice resources was recognized in 2014 when he was made a Member of the Order of Canada. He was also inducted into the Ontario AIDS Network Honour Roll, received The Casey Award, the Canadian Treatment Action Council's Glen Hillson Award of Excellence, the Canadian Association for HIV Research's Red Ribbon Award, and the Queen Elizabeth II Golden Jubilee Medal for services to the HIV community.
Rest in peace, Ron. And thank you for all you did to better the lives of people living with and affected by HIV and for members of the LGBTQ+ community.
John McCullagh has been involved in LGBTQ+ community activism since the 1980s, was the co-founder of the Toronto Counselling Centre for Lesbians and Gays (now known as David Kelley Services), and is past chair of the CATIE board of directors.