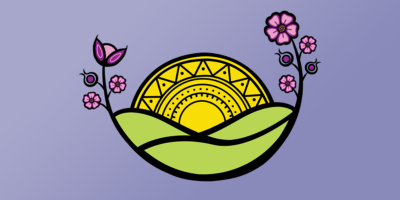 On June 6 and 7, 2023, an empowering event took place on Treaty 6 and Homeland of the Métis at Wanuskewin, a sacred site and gathering place located in what has become known as Saskatoon. It left a lasting impact on participants and nurtured hope for Indigenous health. The Waniska Gathering was a two-day event addressing crucial issues such as Indigenous health, HIV, hepatitis C and other sexually transmitted and blood-borne infections (STBBI). It was organized by Waniska, an Indigenous-led research centre focused on Saskatchewan and Manitoba. Before the event started, an opening feast was held with community and guests. It included a traditional meal and celebration, followed by traditional dance performances by talented high school students from the community, as well as local singers and drummers. The celebration led into a Round Dance, in which everyone was able to participate, and which provided an opportunity for people to connect with one another.
Indigenous health: A priority for progress
Indigenous health remains a critical concern in Canada, where historical and ongoing systemic challenges have disproportionately affected Indigenous communities. The Waniska Gathering served as an opportunity to tackle these issues head-on and initiate conversations on improving health outcomes with, by and for Indigenous peoples. By placing Indigenous ways at the forefront, the event aimed to create a safe space for dialogue and collaboration.
HIV, hepatitis C and other STBBI: Breaking the silence
The Gathering shone a light on the pressing issues of HIV, hepatitis C and other STBBI that disproportionately affect Indigenous populations. Many Indigenous communities have prioritized STBBI prevention and care, as well as mental health and addictions. The Gathering provided a platform for healthcare professionals, researchers and community members to discuss innovative strategies for prevention, treatment and support that are culturally safe and responsive.
Addressing health challenges and strengthening resilience
Through informative sessions and discussions that prioritized Indigenous wellness, participants explored foundational Indigenous ways and the Gathering encouraged attendees to reconnect with ancestral wisdom and promote community resilience in the face of health inequities.
Panel discussions: Slow and trauma-informed research
One of the highlights of the Gathering was the panel discussions on slow and trauma-informed research. The panels provided a platform for researchers, healthcare professionals and community members to delve into methodologies that prioritize cultural safety, community engagement and healing-centered approaches. By centering these principles, the Gathering aimed to address historical traumas and dismantle power imbalances in research, ultimately working towards more equitable healthcare practices.
Community resilience: Strengthening connections
Beyond its focus on health issues, the Waniska Gathering created opportunities for participants to experience community resilience and the power of cultural practices in promoting wellness. Storytelling, reflection through an art-based approach and other cultural activities were integral parts of the event, grounding participants and enhancing a sense of belonging. By strengthening connections to Indigenous traditions, the Gathering contributed to the healing and resilience of individuals and communities.
Breaking stigma and fostering support
Stigma remains a significant barrier to accessing healthcare and support for those affected by HIV, hepatitis C and other STBBI. The Gathering played a crucial role in challenging this stigma by promoting education and understanding. Through open discussions, presentations and personal testimonies, the Gathering sought to dismantle harmful stereotypes and create a supportive environment. It encouraged health and social services to implement wise practices in order to ensure people can seek help without fear of judgment.
Exploring Two-Spirit health: Insights from Dr. Alex Wilson
The Gathering included a special session on Two-Spirit health, led by the esteemed Dr. Alex Wilson. Dr. Wilson's presentation shed light on the unique wellness needs and gifts of Two-Spirit people and emphasized the importance of reclaiming traditional knowledge and practices. By celebrating Two-Spirit identities, the Gathering sought to create inclusive spaces where all members and community can thrive.
Healing through music: Sherryl Sewepagaham's connection
Sherryl Sewepagaham, a renowned artist and community leader, shared her remarkable insights on the healing power of traditional music. Her presentation highlighted the profound connection between music, culture and wellness. By integrating traditional melodies and rhythms, Sherryl demonstrated how music can be a tool for healing, empowerment and resilience within Indigenous communities.
Reconnecting with the land: The Sturgeon Lake Birthing Centre
Representatives from the Sturgeon Lake Birthing Centre graced the Waniska Gathering with their presence, reminding participants of the vital connection between Indigenous peoples and their ancestral lands. The Centre's presentation highlighted the importance of reclaiming traditional birthing practices rooted in the land and cultural traditions. By intertwining the birthing experience with Indigenous knowledge systems, the Sturgeon Lake Birthing Centre emphasized the significance of honouring the land and revitalizing community connections in truly transformative ways. This initiative is intergenerational in impact – it envelops babies with Nation-specific teachings and practices, which also support the children's parents and extended families.
Looking ahead: Continuing the momentum
The impact of the Gathering extends beyond its two-day duration. The event catalyzed ongoing collaborations, initiatives and partnerships aimed at improving Indigenous health outcomes and addressing HIV, hepatitis C and other STBBI. It reinforced the importance of community-led solutions, cultural resilience and trauma-informed approaches in the pursuit of equitable and inclusive healthcare. The Gathering celebrated unity, empowerment and the strength of Indigenous communities. Participants were encouraged to share their stories, wisdom and lived experiences, cementing a sense of belonging and mutual support. The Gathering exemplified the power of collective action and the potential for positive change when communities come together to address pressing health issues.
Dr. Alexandra King is a member of Nipissing First Nation (Ontario). She is the Cameco chair in Indigenous health and wellness at the University of Saskatchewan (USask), co-lead of Pewaseskwan (the Indigenous Wellness Research Group) and an internist with the Saskatchewan Health Authority. She supports Indigenous communities in improving health and wellness outcomes, bringing leadership in culturally safe and responsive research and care.
Alexandra serves on many initiatives including the Canadian Association for HIV Research, the Canadian Network on Hepatitis C, the Canadian Institutes of Health Research's Institute of Circulatory and Respiratory Health Advisory Board and Mitewekan (Cree, meaning 'the spirit behind the heartbeat'), which is the lead Indigenous partner of the Cardiovascular Network of Canada, the Canadian Heart Function Alliance and the Brain-Heart Interconnectome.
At USask College of Medicine she is a sex and gender champion and she supported the establishment of the Department of Indigenous Health and Wellness.
Alexandra supervises graduate students at Simon Fraser University and USask, focusing on research with Indigenous people in areas including sexually transmitted and blood-borne infections, land-based healing, health determinants and justice health.
Saydi Harlton is a seventh-generation Irish, Scottish and German settler from Treaty 4 territory, who now works, plays and thrives on Treaty 6 territory and the Homeland of the Métis in Saskatoon. Saydi is currently the research coordinator at the Waniska Indigenous Centre in the college of medicine at the University of Saskatchewan. She is a passionate and skilled researcher and community ally. With a master's degree in community and population health from the University of Saskatchewan, Saydi's work is focused on the health outcomes experienced by First Nations, Métis and Inuit people in Saskatchewan, Manitoba and throughout Canada. Her passions lie in community-based research, particularly in work that combats the rising HIV, hepatitis C and sexually transmitted and blood-borne infection rates in Prairie communities. She is inspired to work toward realizing a future where Indigenous people in Canada experience equal access to healthcare and have access to culturally safe and relevant forms of medicine, programs and health systems.