How peer advisory councils are improving access to harm reduction in communities across Manitoba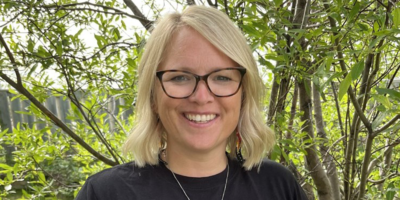 CATIE spoke with Shohan Illsley, executive director of the Manitoba Harm Reduction Network, about the peer advisory councils they coordinate across the province, and how this model is helping improve access to harm reduction within rural and remote communities.
What are peer advisory councils and how do they fit into the work of the Manitoba Harm Reduction Network?
The Manitoba Harm Reduction Network is basically a network of networks. We have 11 networks in the province and nine of them work in rural and remote communities. Everywhere we have a network, we have a peer advisory council (PAC).
PACs are based on the principle of "nothing about us without us" and aim to develop peer leadership within communities. They include people who use drugs who are most impacted by colonial and structural violence. The PACs build on people's capacity to do the work they are already doing to take care of one another and drive solutions in their community.
Why is having a peer advisory council for every network so important?
Each network has a PAC because what works for one community might not work for another. Barriers and issues can vary greatly between rural and remote communities. PACs are a way of enabling people's agency and autonomy to develop and lead initiatives that they know are going to improve the health and wellness of their friends, family and community. They also share resources with PACs in other communities about what has worked well for them so they can learn from each other and adapt approaches to fit local needs.
What do the peer advisory councils look like?
Each PAC is made up of 12 to 20 people who use drugs in their area. They meet every month to advise their local networks, take on research and projects, organize events and inform services in their communities. They also work on increasing their own skills and capacity as advocates and leaders. Meetings take place wherever the peers themselves identify as being most comfortable for them – they might be in a local Friendship Centre, a park, or even in the local Legion. Meetings are supported by the MHRN's network coordinator and members of the PAC themselves.
Can you tell us about some of the work that peer advisory councils do?
PACs develop and organize many different activities, programs and events that are responsive to the needs in their communities.
One example is that they organize peer-to-peer testing events for sexually transmitted and blood-borne infections (STBBI). These came about because the PACs identified many barriers to traditional health services and proposed that community-led events could help to address health and social service needs. PACs host these events in community spaces where peers feel most comfortable and the events provide health and social services in the community, such as mental health services, STBBI testing, and foot care, as well as fulfil basic needs like food and haircuts. They also host follow-up events to bring folks back together so they can be connected to their test results and treatment, if necessary. Over time, the hope is that community members build better relationships with people working in the healthcare system.
The locker program in Flin Flon is another example of an initiative that came out of a PAC. The group knew that many people weren't accessing harm reduction supplies and other services from the Primary Health Care Centre. There were a lot of deeply ingrained reasons for this that we never would have known about if it weren't for the PAC. They wanted to find a way to get their friends into the building where all the health services are, but knew that they had to start with building trust. So they said that if they had lockers outside where people can access safer drug use supplies 24/7, then that would at least get their friends close to the building.
Over time, they hoped that folks would build relationships with the nurses by writing notes on a notepad left in the lockers. Eventually, they hoped that people would feel comfortable enough to access the health services inside the building, like wound care, STBBI testing, immunization and diabetes care. Even though the program might look like it's about improving access to safer drug use supplies, for the PAC it was about getting their friends inside a building that had services they knew were needed.
What's needed to support people to engage in peer advisory councils?
The first thing is creating an environment where folks can truly feel safe. A big part of that is embracing the philosophy of harm reduction – showing that we believe in people's agency and autonomy, meeting people where they're at, the principle of "nothing about us without us," and creating a drug-positive space. When we first started engaging with people who use drugs, they thought it was a trick and that we wanted to bust them or people who sold drugs. That can take months to work through in order to build up trust and prove that we're not there to criminalize them.
It's also crucial to honour the knowledge that people already possess and the work they are already doing to protect their community so we pay people cash for their time and there's no expectation that they contribute in every meeting they attend to be paid.
The network coordinators and the peer leaders also work to address basic needs that can impact engagement, which can be different in each community. This might involve providing food and beverages if people are hungry. It can involve help with transportation, whether that's paying for gas, taxis, or organizing rides to help people get to meetings. If people have children, we provide resources to pay for childcare or we make sure meetings are kid-friendly so people can bring their children with them. It's really important to address barriers to participation in ways that are specific to each PAC and each community.
What advice would you give to service providers or other people who want to start peer advisory councils in smaller communities?
That's a big question, but the advice I have is really just about turning over agency and control to local communities. So often we've found that people from urban centres would come to our communities with the notion that they were going to "fix" us – that they had more research or more experience that gave them the answers. But it never really works because small-town dynamics are so incredibly different. My advice is to figure out how to implement services in rural and remote communities that are led by the people who are most impacted, and trust that all the answers to the challenges that our communities face lie in the community itself. If we trust that communities have the answers, then it makes sense to provide them with the resources and infrastructure needed to solve their own challenges.
Shohan Illsley was raised in Northern Manitoba: The Pas, Opaskwayak Cree Nation and Churchill. Her grandparents are settlers from Iceland, Scotland and England. She is married to her high school sweetheart and is the mother of four children. She resides with her family in Winnipeg. Shohan and her husband are raising their children with Indigenous knowledge and ceremony. They work every day to incorporate the resistance of colonization and residential schools into their children's identity.
Shohan is the executive director of the Manitoba Harm Reduction Network and has worked in harm reduction since 2000. Her work experience includes working with people who use drugs that are impacted by structural and colonial violence. Shohan works from the foundation that people are experts in their own lives.