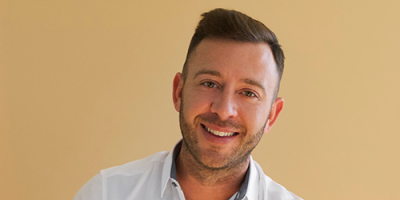 It's been just over a month since I took the reins as CATIE's new executive director, but the countdown is already on. We have less than eight years for Canada to eliminate HIV and hepatitis C as public health threats.
In 1990, CATIE was founded as a treatment information hub for people living with HIV. Since then, the organization's mandate has expanded, and we are now Canada's knowledge broker for service providers working in HIV and hepatitis C prevention, testing, treatment and care.
For most of CATIE's history, an end goal to the epidemic has always seemed just out of reach. But something has changed within the past few years. Science has given us the knowledge and tools to prevent HIV and hepatitis C with greater effectiveness – some tools with 100% certainty. Testing technologies are better than ever, and when a person is diagnosed promptly they can start highly effective treatment and expect to live a long and healthy life. In the case of hepatitis C, almost everyone who is treated is cured, and current harm reduction approaches make prevention much more effective.
These advances have changed what is possible, both for individuals and for us as a movement. Epidemiologists say that leveraging these tools now could mean the end of HIV and hepatitis C as public health threats by 2030. The Government of Canada signed on to global elimination goals for sexually transmitted and bloodborne infections, with milestone targets to be achieved by 2020 and 2025.
The good and the bad
The good news: Canada has achieved some of its HIV commitments, with the latest estimates from the Public Health Agency of Canada showing that we have met or exceeded our 2020 targets for testing and viral suppression. By 2021, seven out of the 10 provinces were on track towards eliminating hepatitis C, and direct-acting antivirals are now accessible to any Canadian who needs them.
The bad news: Canadians living with HIV are still falling out of care in the step between diagnosis and treatment initiation. This calls for more linkage to care programs, and increased awareness about the benefits of treatment for people living with HIV and their partners. Black and Indigenous people in Canada are also making up a larger proportion of new HIV infections, raising questions about why our HIV prevention response is benefiting some communities more than others.
With hepatitis C, some provinces still create unnecessary barriers to getting people on treatment – such as requiring fibrosis stage tests, genotype tests or a second positive RNA test in order to provide coverage. Because hepatitis C testing is not offered to everyone at risk, stigma and healthcare provider assumptions leave many people undiagnosed.
We have the tools we need
While our response was previously limited by a lack of tools, that is no longer the main challenge. We now have the tools to eliminate the HIV and hepatitis C epidemics, but we lack the knowledge and resources to make them accessible to all communities. This is when a knowledge broker is needed more than ever, and that is why I'm excited to join CATIE at such a critical juncture.
In my previous role at the Community-Based Research Centre, I wasn't satisfied with simply working towards goals. I was serious about achieving them. And we did – from working with partners to get approval of HIV pre-exposure prophylaxis and HIV self-testing, to securing funds for an effective community-based response to monkeypox.
My colleagues and I at CATIE are just as committed to achieving Canada's HIV and hepatitis C goals, and we're taking the targets seriously – not as a suggestion. With so much progress made, and with our response so close to the finish line, now is not the time to lower our expectations.
Over the coming years, I hope to have the chance to work with all of you as we move research into practice and help make elimination a reality in Canada – for all populations.
Jody Jollimore is executive director of CATIE, Canada's source for HIV and hepatitis C information. He joined CATIE in 2022 after six years at the Community-Based Research Centre, where he was executive director from 2017. Learn more about Jody here.