How HIV self-testing can help to reach the undiagnosed in Canada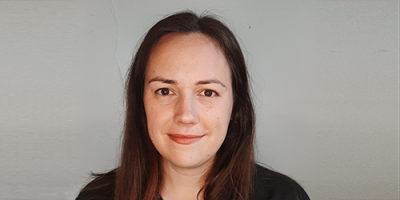 Increasing access to HIV testing is crucial in the efforts to eliminate HIV as a public health threat in Canada. Testing is the first step for people with HIV to be able to start life-saving treatment. It is also important for people to know their status (whether positive or negative) so that they can prevent passing or getting HIV. HIV self-tests are a low-barrier option that can increase uptake of HIV testing for people who may not otherwise access it.
Canada has made progress in reaching more of the undiagnosed, but access to testing is inequitable
Estimates recently released by the Public Health Agency of Canada show that as of 2020, Canada has reached the goal that 90% of people living with HIV in Canada be aware of their status. While this marks an important achievement, the report also highlights inequities in access to testing, showing that certain populations are not being adequately reached. The report shows that a high proportion of gay, bisexual and other men who have sex with men (gbMSM) living with HIV are aware of their status. However, in other priority populations, the proportion of people with HIV who are aware of their status is much lower. The report highlights that much more work is needed to improve access to testing among Indigenous people, African, Caribbean and Black communities, and for people who inject drugs.
New funding to improve access, including distribution of self-test kits
To help reach the undiagnosed, Health Canada recently announced new funding to increase access to HIV testing. This funding includes support for the distribution of HIV self-testing kits through community-based organizations. The goal of this funding is to make HIV testing more accessible to people who face barriers to testing access, including lack of awareness, stigma and limited availability or geographical distance in remote or isolated communities.
The role of self-testing in helping to reach the undiagnosed
HIV self-testing was licensed for use in Canada in November of 2020. With a self-test, an individual collects their own blood sample, conducts the test and interprets the result themselves. The self-test uses a blood sample from a finger prick and the results are highly accurate. It is a screening test, meaning that a reactive (positive) result needs to be confirmed by a standard HIV test.
Preliminary results from research studies in Canada have shown that self-testing is acceptable and easy to use for people in populations most affected by HIV. Those studies have also shown that self-testing is effective at reaching people who have never tested before, suggesting that it can play an important role in reaching people who are not accessing testing in traditional settings.
How service providers can support people who self-test
Service providers can support people who take a self-test in many ways:
Raise awareness of HIV self-testing. Many people are not aware that self-testing is available in Canada. Service providers can educate clients about self-testing as an option and how it works. Some clients may wish to discuss the potential benefits and drawbacks of HIV self-testing compared with other types of testing, so that they can determine the best option for them.
Explain to clients how to use the self-test kits. Those who choose to self-test may have questions about how to use the test correctly. Emphasize to clients that they should follow the instructions in the test kit exactly.
Facilitate access to self-testing. With the forthcoming federal government funding, there will be opportunities for some organizations to distribute free tests in their communities. Service providers at organizations that distribute tests will be able to proactively offer testing to people who may not seek out self-testing themselves. Service providers who do not have tests to distribute can let clients know of organizations that do distribute them.
Provide education and support to people before they take the test. It is important to provide information and support to people who choose to self-test in an open and non-judgmental way. Some people who self-test do so because they may be afraid of encountering stigma or discrimination by requesting a test or disclosing potential exposures. Service providers can also address this by placing greater emphasis on privacy and autonomy with self-test clients, and can offer information and support verbally or through access to print or online resources. Some clients may also benefit from emotional support before they take the test, as HIV testing can be stressful for some people. Before taking the test, clients should be aware that if the test returns a reactive result, they will need to get a standard test to confirm that they are HIV positive.
Be prepared to support people after they take the test, regardless of the result. If a client shares that they received a reactive result on their HIV self-test, service providers should encourage them to access confirmatory testing right away, and can provide a referral to a place where they can go for this testing. If the confirmatory test returns a positive result, service providers can help to connect clients to care and additional support services according to their need. If a client shares that they tested negative, service providers should ensure that they are aware of the window period and possible need for retesting. They should also discuss prevention strategies that a person can use to stay HIV negative.
For more detailed recommendations about how service providers can support people who want to self-test, see our CATIE statement on the HIV self-test as a highly effective tool for increasing uptake of testing in Canada.