Equitable hepatitis C elimination is achievable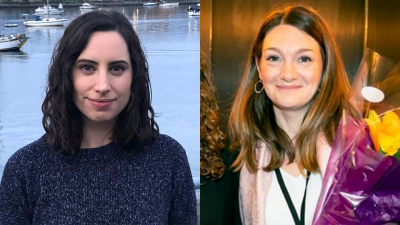 The 11th Canadian Symposium on Hepatitis C returned on May 13 as part of the 2022 Canadian Liver Meeting. Convened by the Canadian Network on Hepatitis C (CanHepC), the theme of the day was clear: getting back on track toward hepatitis C elimination.
The symposium was offered in a hybrid format with virtual and in-person attendance in Ottawa. It was a perfect backdrop for the theme of the day – recognizing that we are still dealing with the COVID-19 pandemic while recentring the conversation on elimination of hepatitis C as a public health threat by 2030.
The symposium is a national meeting that brings together researchers, clinicians, community members and students to exchange knowledge and viewpoints on emerging hepatitis C research, based around four key pillars: biomedical research, population health research, clinical research and health services research.
Here are a few equity-related takeaways from the symposium:
Equitable elimination is achievable
Elimination on its own is very difficult and it's not complete until the goals are met in every population. – Jordan Feld, Toronto Centre for Liver Disease
With the overall theme of elimination of hepatitis C in Canada after the challenges presented by the ongoing COVID-19 pandemic, a message that came through loud and clear was the need to achieve equitable elimination. Jordan Feld highlighted this point explicitly in his presentation, titled No One Left Behind, about the hepatitis C elimination effort to date in Canada and where we need to go.
The Blueprint to Inform Hepatitis C Elimination Efforts in Canada, published in 2019, was developed as a policy tool to offer guidance, objectives and targets to support provinces and territories to develop their action plans for elimination. An equity lens was used in the development of the document, informing the identification of priority populations that are disproportionately affected by hepatitis C and do not traditionally get the access or care they need within the healthcare system. Equitable elimination means elimination goals are met across all populations. It will require additional resources, and targeted strategies and activities to effectively reach and support priority populations, including: people who inject or use drugs; people with experience in the prison system; Indigenous peoples; immigrants and newcomers to Canada from countries where hepatitis C is common; gay, bisexual and other men who have sex with men; and older adults.
Better data and racially disaggregated data are key
Good quality data are key to identify where the health system is falling short, to inform strategies, to address gaps in care and to serve as a benchmark to monitor progress towards elimination. Aysegul Erman presented a cascade of care for Ontario with data from 1999 to 2018, sharing that among individuals with an antibody positive test result, 12% did not receive confirmatory RNA testing. Of individuals with a hepatitis C infection and a genotype test result on record, 47% of individuals did not begin treatment. Individuals experiencing residential instability had the lowest levels of RNA testing, lower levels of treatment initiation and higher levels of reinfection or relapse compared to other sub-groups.
Alnoor Ramji presented data from the B.C. HCV Network online tool designed to optimize linkage to care by following patient journey's after a positive hepatitis C RNA test. Using data from 2012-2021, 28% of individuals were lost to follow-up before starting treatment. Individuals who were male, less than 60 years of age, had a psychiatric diagnosis, or had recent injection drug use or heavy alcohol use were less likely to start treatment.
Approaches to close gaps in access to care among Indigenous people in Canada
Kate Dunn presented on the ECHO+ program in Alberta which aims to increase capacity to safely and effectively provide hepatitis C treatment care among Indigenous communities. Through focusing on relationality, relationship building and being responsive to community needs, from winter 2020 to fall 2021, 92% of Indigenous communities in Alberta had engaged with ECHO+. Kate Dunn shared principles that informed the ECHO+ framework such as the Five R's (respect, relevance, reciprocity, responsibility, relationships), ethical space of engagement, two-eyed seeing, and discussed using culturally relevant concepts and symbols to enhance community awareness of hepatitis C and direct-acting antiviral treatment.
A panel discussion was convened with leaders in Indigenous research in Canada about approaching research in a good way, with speakers Gayle Pruden, Carrielynn Lund, Alexandra King, Janet Jull, Catherine Worthington and moderator Renee Masching. While the session was focused on the meaningful engagement of Indigenous communities and individuals with lived/living experience within research, reflections were offered about collaboration and transformative change that also relate to developing programs, services and policies to achieve equitable elimination among Indigenous peoples. For example, this included sensitivity to power dynamics, honouring and valuing different ways of knowing and types of knowledge, not making assumptions, and welcoming correction with humility.
Approaches to close gaps in access to care among people in prison
Sofia Bartlett presented on the You Matter project, a pathway to care for sexually transmitted and bloodborne infections (STBBIs) within the prison system in B.C., which involved people with current and former experience in the prison system, including living/living experience, healthcare staff and other staff. Concerns among people in the prison system about testing in custody included privacy and stigma, likely rooted in a lack of trust of healthcare providers and staff in prison. A key finding from the project was that STBBI testing should be offered to people at multiple points. The project has developed policy recommendations and guidelines for STBBI testing and linkage to care in B.C. provincial prisons and a website that contains project information and resources. When it comes to hepatitis C treatment in prison, lessons from successful elimination approaches in Australia include providing broad access to treatment within the prison system and transition planning for continuing treatment after discharge, if needed (Margaret Hellard, Australia).
Low-barrier, stigma-free, holistic and flexible care
Increasing access to low-barrier, stigma-free, holistic and flexible care will help to reach communities that are not well served by the traditional healthcare system such as people who use drugs. Margaret Hellard identified the importance of engaging with people with lived/living experience and community-based primary care providers when it comes to simplifying testing and treatment to improve access. Margaret Hellard also advocated for maintaining treatment access options outside the hospital, such as through telehealth, and highlighted innovations to operationalize same-day treatment. Similarly, John Dillon (U.K.) emphasized the importance of simplifying and moving testing and treatment to the community, such as through training more types of service providers to conduct and interpret dried-blood-spot and point-of-care tests and results and co-locating treatment to where people already receive other services such as pharmacies or needle and syringe programs.
Alexander Wong shared the importance of holistic care for people who use drugs with hepatitis C, such as the offer of screening for other STBBIs and substance use disorders during hepatitis C treatment and providing education and resources for harm reduction including offering take home naloxone kits. Alexander Wong also suggested that healthcare providers get comfortable asking about drug use to help normalize the conversation and use language that is relevant to the patient.
As Jordan Feld said during his presentation at the symposium, elimination of hepatitis C as a public health threat is a difficult but achievable goal, and ensuring we are striving to achieve equitable elimination goals among all populations is absolutely necessary so that no one is left behind.
Rivka Kushner is the manager of national hepatitis C knowledge exchange at CATIE.
Lorraine Fradette is the associate director of operations at the Canadian Network on Hepatitis C (CanHepC). For more information on CanHepC, visit their website.