Communities start to envision rollout of long-acting PrEP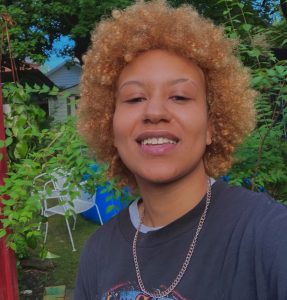 You may have heard about The Future of PrEP is Now, a research project aimed at understanding the needs and preferences of Two-Spirit, gay, bisexual, trans and queer (2SGBTQ) men and non-binary folks in regards to long-acting HIV pre-exposure prophylaxis (PrEP) delivery. Despite the fact that oral PrEP is very effective at preventing HIV, it remains underprescribed to many equity-seeking communities.
The Future of PrEP is Now is working to create dialogue among priority populations about their experiences accessing PrEP now, and how they see a new long-acting injectable option fitting into their community's prevention strategies. This consultation will eventually lead to recommendations made on how we can better deliver PrEP to those who were missed by the oral PrEP rollout.
Canadian researchers were on the edge of their seats when the U.S. approved CAB-LA (long-acting cabotegravir) in late 2021. In Canada, this bimonthly injectable has already received regulatory approval for use as HIV treatment, and is currently in trials for use as PrEP. It's only a matter of time before we're able to expand our HIV prevention toolbox.
Prior to conducting research activities like community focus groups and surveys, the project team hosted a small webinar series to get the conversation going.
Part two in the series, presented by CATIE and the Community-Based Research Centre, looked at how some communities might want to see the PrEP rollout change. We were joined by Dr. Darrell Tan of St. Michael's Hospital, Harlan Pruden of Chee Mamuk at the B.C. Centre for Disease Control, Jordan Bond-Gorr of the Gay Men's Sexual Health Alliance, and Gabriel Enxuga of Lambda Health. This group graciously acted as a microcosm of some of the communities that are facing challenges and barriers to PrEP access: Two Spirit and Indigenous folks, trans and non-binary folks and people who use substances.
Holding a mirror up to the system
It's no secret that our healthcare system has flaws. This webinar so plainly highlighted a plethora of structural barriers stopping people from accessing PrEP and healthcare in general. A huge part of this is the lack of plain-language outreach to communities. For example, trans communities still have a skewed understanding of whether PrEP is for them and their bodies because we're not speaking directly to them.
Healthcare providers need to be more knowledgeable about their patients, and give them all the information to make autonomous decisions about their health. For instance, guys who party and play (PnP), or use substances to sustain or enhance sexual activity, have to fight through myths and stigma to get competent care that understands substance use is different for each person.
An important misstep of the oral PrEP rollout is how long Indigenous folks have been left out of the conversation. Oral PrEP was added to provincial public drug plans between 2016 and 2021, but First Nations folks could have had free access as far back as 2013. There was no dissemination of information to Indigenous communities and the drug went unused for too long. And even now, injectable PrEP (CAB-LA) is listed as an open benefit, with no prerequisites or referrals, for First Nations folks, and there is no knowledge sharing happening. No dissemination tells us that there was no consultation or involvement of First Nations Peoples at the table. As Harlan said so eloquently, "the system is racist", and might I add colonialist, homophobic and transphobic. All of this to say that our healthcare system, in particular the provision of services to 2SGBTQ communities, is not equitable.
Prioritizing an intersectional approach
Harlan, Jordan, Gabriel and Darrell showed me that prioritizing an intersectional approach is integral to improving PrEP uptake. Using an intersectional lens means accepting the fact that our systems are built to prioritize very specific demographics more often than others. It is understanding and considering the sometimes traumatic histories and current dynamics between the healthcare system and Black, Indigenous and trans communities. It means committing to learning about what affirming care looks like. Once we start to build better bonds between medicine and our communities, we can start to make real changes to healthcare access.
Address, mitigate, reconcile, collaborate
Another key takeaway from this webinar is the need for community involvement in the consultation and implementation phases of service provision. If we look at the uptake of oral PrEP, there is a clear implementation failure. The availability is there, but the numbers aren't showing us the uptake to match.
What does more equitable provision look like? It looks like community educating community, having peers we trust sharing knowledge and information. It's allowing there to be collaboration in the space where the "top down" meets the "ground up", and reconciling with communities left out of the conversations by adding them to the table.
Looking ahead
As a Black person living a trans experience, for a long time I didn't see PrEP as something for someone like me. There are still bridges between the Black and queer community that need building. Although I know there is a lot of work to do to prepare 2SGBTQ communities for a better PrEP rollout, I am excited to see more options become available. The bimonthly injection is the closest on the horizon, but there are other  tools being developed. We could also see implants, IV infusions and longer-acting oral pills in the future. As long as we continue on this trajectory of including community consultation and knowledge sharing prior to delivery, the addition of interventions will prove to be extremely impactful.
Mik Vattiata is based in Toronto where he works as a project coordinator with the Community-Based Research Centre. Mik has a background in queer-based peer counselling and grassroots activism, with a particular focus on an anti-oppression framework. Mik has recently been invested in creating dialogue and space for more affirming healthcare for trans folks, especially those of colour. On his off time, Mik enjoys spending time with his partner and their chubby orange cat.