HIV Made Me Fabulous: Celebrating positive women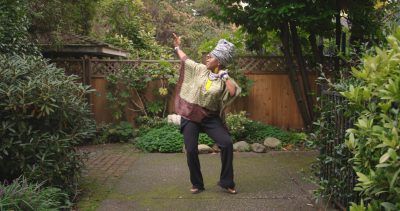 Using Valentine's Day as a backdrop, Love Positive Women is an annual celebration of women living with HIV. As we honour the positive women around the globe, we must also address the inequities that they face navigating sex, dating and love. How can we ensure that the rights of women living with HIV to have pleasurable and satisfying relationships are protected, supported and uplifted?
By taking HIV treatment as prescribed, people living with HIV who have an undetectable viral load cannot transmit the virus to their sexual partners. To share this important science, the Undetectable equals Untransmittable (U=U) campaign was launched, dramatically reshaping understandings of sexual relationships for people living with HIV.
However, not everyone is able to experience the liberation of the U=U messaging equally. In the recently released short film HIV Made Me Fabulous, directed by Edmond Kilpatrick, writer and narrator Juno Roche shares her personal experience as a trans woman living with HIV for over 25 years. The film explores the complexities of dating, sex and living in the U=U era as a woman living with HIV.
"And we know that a woman saying 'I'm undetectable, trust me' in a face-to-face situation is a risky thing." Juno Roche, HIV Made Me Fabulous
Women living with HIV are still impacted by intersecting systemic oppressions, including gendered societal norms, social inequities and discrimination, which can result in greater exposure to violence and subsequent trauma. What gets lost in U=U messaging is that an undetectable status is often not easily attainable and can put a lot of pressure on women to achieve it. The ability to obtain an undetectable status can depend on many factors, including barriers to care and access to antiretrovirals.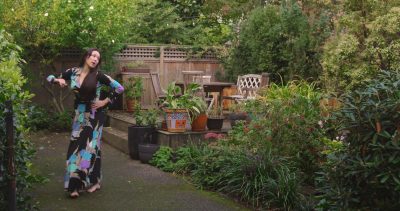 Throughout the film, Juno draws attention to how the HIV narrative needs to change from the typical focus on transmission and risk, to centre on the lived and living experience of women living with HIV. Research from the Canadian HIV Women's Sexual and Reproductive Health Cohort Study shows that for more than half of women living with HIV, sex is very or somewhat important to their lives. Despite this, women's sexuality, desires and wellbeing are often minimized in HIV-related discourse, ignoring the right that all women have to take pleasure in their sexuality.
"I feel like it's probably one of the greatest feats of my life that I got to a place in my life where I recognize that my pleasure can be centred, and it's important! It's valid!" Juno Roche, HIV Made Me Fabulous

The issues raised in this article affect us all: sexual rights are human rights. If you are not living with HIV, you can aim to practise allyship by responding to the oppressions in the system that you are a part of and actively working to create an affirming and empowering environment for women living with HIV. We invite you to join us and explore the many ways you may contribute to meaningful change to better celebrate the mothers, daughters, sisters, friends and wives living with HIV around the world.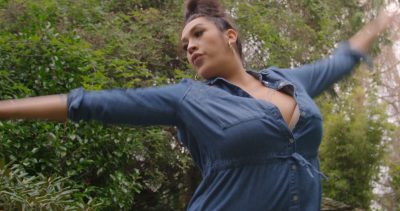 You can start by talking about these issues with your close networks, including friends, family, colleagues, using the film HIV Made Me Fabulous to facilitate a discussion to increase knowledge of U=U and challenge existing biases. When you watch the film, you are also invited to fill out a short, two-minute survey to increase understanding of how art can address stigma and stimulate social change.
You can also directly support organizations serving women living with HIV, participate in research, or even leverage your social media platform to advocate for structural change and dialogue in your community.
By taking action, we can support all women, regardless of their status or viral load, to live and love with safety and pleasure. As Juno exclaims in the film: "You own your body. Whether that body contains HIV or not. You have every right to take risks, to not take risks… You have every right to all the same stuff that everyone else has, that men have!"
Zoë Osborne is in her final semester of a master of public health degree at Simon Fraser University. Zoë is a member of the HIV Made Me Fabulous research team and currently works as a coordinator for a community-based research study with young women and gender non-binary youth in British Columbia, focused on gender equity.
Azra Bhanji is a recent master of public health graduate from Simon Fraser University. She is currently the research coordinator for the short film HIV Made Me Fabulous. Azra also coordinates the Life and Love With HIV digital storytelling platform that shares experiences, disseminates scientific evidence and offers support for health and wellbeing among women living with HIV. She also has experience planning, organizing and implementing HIV and youth-related programming in Kenya.