Celebrating Timothy Ray Brown, "The Berlin Patient"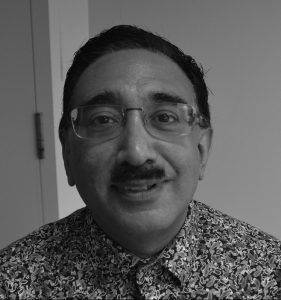 Earlier this month, we received the sad news of the passing of Timothy Ray Brown. Also known as "the Berlin patient", Timothy was the first person in the world to be cured of HIV. While he remained HIV-negative until his death, the leukemia that he had successfully fought before returned in 2019.
It was this leukemia diagnosis that prompted the historic treatment that cured Timothy of HIV. When scheduled to undergo a stem cell transplant as cancer treatment, doctors matched him with a donor who had an uncommon genetic mutation known to confer resistance to HIV. Although he suffered complications from the procedure and a leukemia relapse, eventually the treatment was successful – and not just against the leukemia. Doctors confirmed that no HIV could be detected in his blood, years after he stopped his HIV treatment.
Doctors and researchers agree that the procedure Timothy underwent is not a feasible or healthy strategy for curing most people living with HIV. But his success gave clues as to how the virus can be beaten, and it reignited interest in cure research. Most importantly, it gave hope to the millions of people living with HIV around the globe that an end to HIV is in sight.
But the reason why so many of us admire Timothy Ray Brown is not just because he was cured of HIV. Yes, this procedure required bravery and strength, which he so valiantly demonstrated. But Timothy went further, eschewing the privacy of the "Berlin patient" alias to speak publicly – in the press and at research conferences – under his own name. He became the face of HIV cure research, and the ambassador we needed to inspire researchers, funders and people living with HIV.
And he didn't stop there. To maintain his renewed HIV-negative status, Timothy talked publicly about his use of pre-exposure prophylaxis (PrEP), becoming a prominent endorser of another major HIV research breakthrough.
We have lost Timothy, but his pioneering spirit and bravery are with us today every time a person volunteers their body for the ongoing experiment that is HIV cure research. It is there in the scientists who work long hours exploring new strategies to find a cure.
I'd like to think that Timothy is looking down on us today from a place where he is free of pain and with a warm smile, as he encourages us to find a world where one day, people can be free from HIV.
Sean Hosein is CATIE's science and medicine editor. He is a co-founder of the organization, and has written extensively on HIV treatment and prevention research for the past three decades.