Indigenizing research: the Wise Practices conference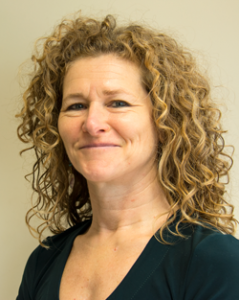 This past year the Canadian Aboriginal AIDS Network (CAAN) held its annual gathering, on the theme of "transforming wholistic approaches to Indigenous health."
It's a gathering of First Nations, Métis and Inuit people, combining a business meeting, a gathering of Aboriginal people with HIV/AIDS, and the 'Wise Practices' research conference.
But more importantly, it is a gathering of colleagues who have become friends, clients who have become peers, people with HIV who have become community leaders, and an extended family.  Also present are elders welcoming delegates to their traditional lands, and children – the younger ones mostly playing with each other and the older children learning and participating with their moms.
It's rewarding to see and hear more about some of the research from CAAN's Aboriginal HIV/AIDS Collaborative Centre (AHA), and I'm not talking about academics presenting PowerPoints. Most of the "screen time" was rolling photos of Indigenous individuals engaging in learning, sharing and healing activities.
All of CAAN's research is community-based. I was particularly inspired to learn about the progression of "Visioning Health", a CIHR-funded partnership project between the University of Victoria, CAAN, and several other academic and community partners.
In the words of Visioning Health co-founder and postdoctoral fellow Tracey Prentice, the project "is designed to give HIV-positive Indigenous women the space and the opportunity to tell their own stories and to tell stories of strength and health, instead of the typical stories of illness and trauma."
With the support of co-founder Doris Peltier, an HIV-positive Aboriginal woman from Wikwemikong First Nation, four HIV-positive Indigenous women in Northern Ontario, British Columbia and Saskatchewan were hired and trained as community research coordinators.  In each region, teams comprised one of these coordinators as well as a regional knowledge keeper, regional researcher and a community agency partner, supported by a working group of researchers. Each team conducted an intervention in a retreat setting or regular weekly meetings with HIV-positive Indigenous women. A few of the participants spoke about their own experience, sometimes meeting with other HIV-positive Indigenous women for the first time. Over the learning and construction of a beautiful expressive piece of art, they shared their stories – laughing, crying and becoming "sisters".
They spoke of transformative experiences, going from isolation and shame to feeling a sense of self-worth, connection and hope. They spoke through laughter and tears, and many of us listening were also in laughter and tears.
Then a funder in the room (for the record, not CIHR) asked a question: Where is the evidence? What can you give me on paper that proves that this activity is effective?
An insensitive and inappropriate question to ask at that moment, when the women —most of whom were engaging in research and attending a conference for the first time —had just courageously stood up, with a lifetime of challenge on their backs, and bared their souls. All questions are worthy of response, but that question could have waited five minutes and been directed to the study grant holder.
It was a reminder that while CAAN and the AHA Centre are trying to conduct community research while honouring Indigenous people's processes, some of us are still trying to impose our own standards and measures on Indigenous communities.
Doris Peltier, the national coordinator of Visioning Health, expressed it best to me: "Indigenous people have been the subject of pathologizing research. Looking at our deficits, itemizing our vulnerabilities. Indigenizing research means focusing on our resilience, looking forward."
Laurie Edmiston is executive director of CATIE, Canada's source for HIV and hepatitis C information.