Montreal's response to an international outbreak of monkeypox virus: First steps towards action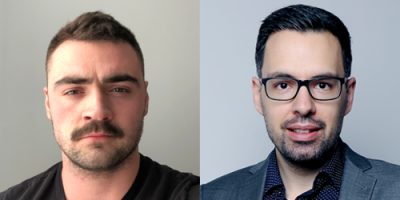 On May 13, 2022, the United Kingdom notified the World Health Organization (WHO) of two cases of confirmed monkeypox. Since that first signal, multiple countries across the globe have reported an increasing number of cases of this infection, with the WHO reporting 91 confirmed cases in non-endemic countries on May 21, 2022.
On May 20, 2022, Canada's public health authorities confirmed the first two cases of simian orthopoxvirus. These cases had been assessed in sexual health clinics the weeks prior. Infections have since been reported by multiple STBBI-specialized clinics in Montreal, as well as downtown hospitals and in the suburbs. Most cases were discovered by family physicians, with very few cases requiring hospitalization for inpatient supportive care. Across all levels of intervention, from community clinics to the National Microbiology Laboratory in Winnipeg, Manitoba, communication was swift and mobilization was efficient.
Clinique l'Agora is a frontline, point-of-care medical facility that played a role in identifying the first cases of this outbreak, and this is the timeline of the unfolding events:
Patient #1: May 3
On May 3, 2022, a first patient was seen with constitutional symptoms, including fever and sweats, as well as enlarged inguinal lymph nodes and anorectal symptoms of constipation, bloody stools and anorectal pain. Four atypical pustules were noted upon the physical exam. Testing for syphilis, herpes, gonorrhea and chlamydia was ordered. Because lymphogranuloma venereum (LGV) is somewhat prevalent in men who have sex with men in Montreal, systematic testing is also conducted for any positive anal chlamydia through nucleic acid amplification testing (NAAT).
Patient #2: May 10
On May 10, 2022, a second patient was assessed. He presented himself with a history of gonorrhea exposure from a recent sexual contact. He reported experiencing significant anorectal pain, diarrhea and bloody stools. The physical examination revealed multiple sensitive pustules. The patient refused a sample collection of the lesions but still underwent chlamydia, gonorrhea and syphilis testing.
Patient #3: May 10
On the same day, a third patient presented with similar symptoms of fever, sweats, myalgias, arthralgias, as well as diarrhea, bloody stools and anorectal pain. Physical examination revealed tender, inguinal adenopathies and multiple atypical perianal ulcerations. The patient was tested for syphilis, herpes on lesions, gonorrhea and chlamydia.
Patient #4: May 11
On May 11, 2022, a fourth patient was seen with symptoms of necrotic labial lesions associated with very tender submandibular adenopathy and systemic symptoms. This patient reported having a partner with similar genital lesions. Pictures of lesions were provided and they had the same characteristics observed in patients one and two. Given the clinical presentations and the lack of proven etiology, the differential diagnosis was extended to include the possibility of Haemophilus ducreyi. Aside from anecdotal reports of this condition in Quebec, the last recorded manifestation in the province of this sexually transmitted infection (known as chancroid) dates back to 2007. Testing was conducted accordingly, but could not be completed due to a lack of equipment for local H. ducreyi culture. Testing of lesions by polymerase chain reaction (PCR) was chosen as an alternative by our affiliated laboratory and sent to the National Microbiology Laboratory in Winnipeg.
Patient #5: May 12

A fifth case was seen on May 12, 2022. This patient presented with lingual lesions, systemic symptoms and cervical adenopathies. Given the now suspected H. ducreyi cluster, routine testing was ordered and a swab of ulcerations specific to H ducreyi was sent for analysis. This case was reviewed by us, Dr. Antoine Cloutier-Blais, a general practitioner who had seen all of the five cases above, and Dr. Sébastien Poulin, a local consulting medical microbiologist and infectious diseases specialist. This cluster of five patients presenting with ulcerations of unknown origin and sharing similar risk factors was immediately declared to public health authorities the same day. At that time, a cluster of chancroid was still the main hypothesis studied.
WHO reports on outbreak of monkeypox
On May 14, 2022, the WHO published its first announcement about the monkeypox outbreak in the U.K. We first heard about it on Twitter (through #IDTwitter) where the information was already being shared and discussed online. That information was rapidly discussed with public health authorities in Montreal, which allowed for additional testing on available samples already out for analysis. On May 20, 2022, confirmation of the two first Canadian cases of monkeypox virus was officially received, both of which were first assessed at Clinique l'Agora. Fifteen cases have now been confirmed across the province of Quebec, with as many cases pending laboratory confirmation, excluding the very first cases reported here (for which samples could not be salvaged for additional testing). Efforts are currently being made to retrieve convalescent serum plasma from those individuals.
Another case outside the Montreal cluster
On May 19, 2022, a patient was assessed at Clinique I.D. in the Laurentian region of Quebec, with a much milder presentation than previously observed in the Montreal cluster. The patient had a single, painless penile lesion without any systemic symptoms. The physical examination also revealed a single tender inguinal adenopathy. According to the patient, that lesion started as a unique vesicle-pustule progressing to a group of three additional millimetric vesicles that rapidly crusted. Testing for syphilis, herpes, gonorrhea and chlamydia was ordered. The patient's risk factors prompted PCR testing of the lesion for monkeypox virus. The infection was then confirmed on May 24, 2022.
It is uncertain how this monkeypox virus outbreak will unfold, as the situation is rapidly evolving in Canada. Ever since the first confirmed cases, testing conducted by frontline physicians in various point-of-care community settings has escalated. Tested cases demonstrate a high positivity rate, suggesting that clinicians involved in STBBI care have good diagnostic skills in identifying suspicious lesions. We have heard of other countries reporting similar experiences involving STBBI-specialized clinics discovering and diagnosing the monkeypox virus. This serves as a reminder that family physicians and community clinics play an essential role in the rapid response to emerging issues in public health.
Antoine Cloutier-Blais, MD, is a general practitioner at Clinique l'Agora in Montreal, Quebec.
Sébastien Poulin, MD, is a medical microbiologist and an infectious diseases specialist at Clinique l'Agora in Montreal, Quebec and Clinique I.D. in St-Jérôme, Quebec.