Moving beyond risk-based testing: Checklist for supporting hepatitis C birth cohort screening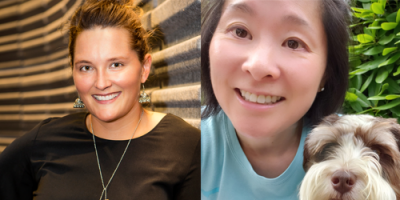 British Columbia is the first province or territory in Canada to recommend one-time birth cohort screening for hepatitis C among people born from 1945 to 1965. This birth cohort has been identified as a key population that needs to be engaged into hepatitis C virus (HCV) care to reduce liver disease complications for several reasons: there are many undiagnosed cases of hepatitis C, they account for nearly 60% of positive hepatitis C results in B.C., and many people in this cohort have not received confirmatory HCV RNA testing.
This recommendation is an important step towards achieving the World Health Organization's (WHO) targets of hepatitis C elimination by 2030. Although one-time screening for this birth cohort has been recommended for some time by liver experts and leading scientists, including stakeholders part of the Canadian Association for the Study of the Liver and the Blueprint to Inform Hepatitis C Elimination Efforts in Canada, there has been some disagreement about this recommendation.
The approval of B.C.'s Guidelines and Protocol Advisory Committee's (GPAC) Viral Hepatitis Testing guideline was obtained through considerable debate on the strengths and weaknesses of birth cohort screening for hepatitis C. Although the guideline was supported by the majority of reviewers, opposition to the proposed guideline around cost-benefit analyses yielded many in-depth and valuable discussions regarding the ethics, value and merit of birth cohort testing for B.C.
We know that the same discussions are happening in other jurisdictions, so we wanted to share some of our lessons learned to inform similar efforts across the country. We found that there were many factors supporting fruitful discussions and the ultimate approval of the guideline for B.C., which we have compiled in the checklist below:
Champions to lead initiatives and to bring key stakeholders together, including:

Frontline healthcare providers working in general practice and hepatology/infectious diseases
Patient advocates and people with lived/living experience of hepatitis C
Community and professional organizations
Epidemiologists
Provincial laboratory and pharmacy groups
Support from provincial Ministry of Health and drug plan administrators

Provincial data sources that can describe the burden of disease and inform a cascade of care, illustrating where the probable gaps in care and services lie. Data sources are also needed to help monitor and evaluate the implementation of program and testing initiatives.

The C.-Hepatitis Testers Cohort (BC-HTC) is a dynamic cohort including all individuals who were tested for hepatitis C or HIV, or diagnosed with hepatitis B, hepatitis C, HIV or active tuberculosis in B.C. since 1990. The BC-HTC is nationally and internationally renowned for its ability to link corresponding data on medical visits, hospitalizations, cancers, prescription drugs and death records.
The B.C. Centre for Disease Control (BCCDC) Public Health Laboratory conducts 95% of anti-HCV and HCV RNA testing in B.C. Having a centralized laboratory system has been an asset in being able to access de-identified data on testing utilization patterns and outcomes.

Economic analyses supporting provincial/territorial health service recommendations to deliver the most clinically and cost-effective care. Having comprehensive, up-to-date data and economic analyses and modelling available was central to many of the discussions around the appropriateness of birth cohort testing for B.C. The Lifetime Prevention Schedule is a ministerial initiative that reviews and models healthcare interventions, in guiding the provision of healthcare services to British Columbians.
HCV RNA reflex testing
Approximately 17% of people testing HCV-antibody positive in B.C. between 1990 and 2018 did not have a follow-up HCV RNA test to confirm current infection. B.C. implemented HCV RNA reflex testing in January 2020, which gives the ability to diagnose hepatitis C infection from a single blood sample, decreasing time to diagnosis and treatment, thereby decreasing potential loss to follow-up and related morbidity and mortality. Reflex testing being in place meant some potential ethical issues with increasing hepatitis C diagnoses would be mitigated.
Robust guideline review processes
GPAC is an advisory committee to the Medical Services Commission that develops B.C. Guidelines. These are clinical practice guidelines and protocols that provide recommendations to help guide B.C. practitioners' clinical practice (the target audience is physicians, nurse practitioners and medical students) in delivering high-quality and appropriate care to patients with specific clinical conditions or diseases. The review process is also open to external reviewers, including members of the general public.
The COVID-19 pandemic highlighted again that the most marginalized and vulnerable people in our society usually face a disproportionately higher risk of infection and poorer health outcomes. Lessons learned from this new pandemic that can help to inform hepatitis C elimination efforts include the need to improve testing access and reach, and to create simplified pathways to engage affected populations in comprehensive prevention, care and treatment.
On June 15, 2021, in the B.C. Legislature, Minister of Health Adrian Dix reiterated his government's commitment to achieving viral hepatitis elimination in B.C. by 2030, which followed on from their removal of all treatment reimbursement eligibility criteria for direct-acting antivirals (DAAs) in 2018. These new guidelines will greatly assist in this task in B.C., providing sound advice to physicians, nurse practitioners and medical students on best practices for hepatitis C screening in primary care.
Nationally, while work still has to be done to re-engage people who were lost to follow-up for treatment and care, it is essential to have provincial/territory hepatitis C guidelines in place that support screening for disproportionately affected populations. To accomplish this, Canada needs to move beyond risk-based testing to include more intensive engagement of adults born between 1945 to 1965 in testing and treatment for hepatitis C.
More information
We highly recommend the following resources:
Free BCCDC courses:
BCCDC guidelines:
Hepatitis Education Canada resources
Dr. Sofia Bartlett is a senior scientist for sexually transmitted and blood-borne infections (STBBI) at the BCCDC with the Clinical Prevention Services program. She is an investigator with the B.C. Hepatitis Testers Cohort (BC-HTC) and the Canadian Hepatitis C Network (CanHepC).
Stephanie Gin, RN(C), BSc, MPH, is a nurse educator with the BCCDC's Clinical Prevention Services, focusing on sexually transmitted infections and hepatitis B and C. She has also worked as a primary care nurse for almost 20 years, in Vancouver's urban and downtown eastside communities.
Dr. Terri Buller-Taylor is the research manager for Hepatitis Education Canada and manages several other research projects at the BCCDC in the hepatitis services program. She has a research background in psychology, health promotion and education. Before joining the BCCDC team, she worked as a research consultant on medical education research projects, including research pertaining to medical undergraduate performance indicators and medical school graduates' preparedness for residency. She also consulted on health-related research projects, including those related to hepatitis C prevention, school-based health promotion and strategies to impact determinants of health.