Accessing PrEP: The PrEPStart program in Ontario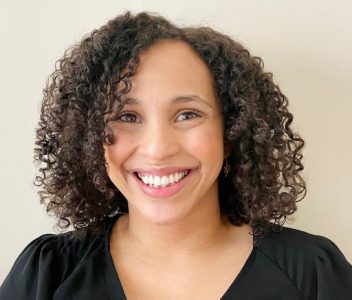 Over the past five years, Ontario has seen a steady increase in the number of people using pre-exposure prophylaxis (PrEP). Between January and March 2020, 8,413 people were on PrEP – up from 289 in 2015. While most of these people live larger cities like Toronto and Ottawa, PrEP use has also increased in regions across the province.
Despite this progress, many Ontarians who could benefit from PrEP are still not accessing this HIV prevention medication. Why? Part of the problem is that PrEP is perceived as being too expensive. Even generic formulations of PrEP can cost up to $280 a month – or $3,360 per year. However, many Ontarians are not aware of the different drug coverage options that could help them access PrEP, or they find the processes to get drug coverage too complex and difficult.
Getting started on PrEP
Ontario's PrEPStart program is designed to overcome these barriers. PrEPStart provides a free three-month supply of PrEP for under- or uninsured new users anywhere in the province. The program allows people who do not have enough drug coverage to start PrEP right away, without incurring out-of-pocket expenses.
"Once PrEP was approved in Canada, we saw a huge demand in our community," said Mina Tadros, the pharmacist who manages the PrEPStart program at the Maple Leaf Medical Pharmacy in Toronto. "We have worked vigorously with the Ontario HIV Treatment Network (OHTN) to make PrEP accessible immediately to those who need it, while providing guidance and support for getting continued coverage."
PrEPStart began in mid-April 2020. Despite a slow start – likely due to lack of awareness and the impact of the novel coronavirus disease (COVID-19) – the number of people using the program has increased significantly. In the last three months, seven times as many people enrolled as in the first three months.
Three out of four people (75 percent) who received their free three-month supply by December 2020 were able to get drug coverage and renew their PrEP prescription. Another 13 percent have applied for drug coverage and are awaiting approval.
How does PrEPStart work?
Individuals or their physicians can visit OntarioPrEP.ca to download a prescription form that must be signed by the physician prescribing PrEP and faxed to the pharmacy. The free three-month supply is then shipped to the person. It usually takes about one to two days from the time the prescription is faxed in until the PrEP arrives.
For people who don't have a physician or whose physician does not prescribe PrEP, OntarioPrEP.ca  includes a list of PrEP prescribers across the province.
Making PrEP more available in Ontario
The bottom line is that people living in Ontario who are eligible for PrEP should not be discouraged because they think they can't afford it.
Over the next few months, Ontario will launch a new campaign actively promoting PrEP and PrEPStart. The focus will be to reach racialized and marginalized populations and people in parts of the province underserved for PrEP. We don't want to leave anyone behind when it comes to accessing PrEP!
As Kevin Woodward, an infectious diseases physician who runs PrEP clinics in Toronto and Hamilton, and who advocated for the PrEPStart program, said: "Lack of drug coverage and affordability shouldn't be a barrier for individuals who want to get started with PrEP."
The campaign will also try to address other factors that keep people from accessing PrEP, such as stigma and the fact that many people don't recognize their risk or that they could benefit from PrEP.
Learn more about the PrEPStart program so you can help your clients access PrEP immediately and find the right drug coverage for them: www.OntarioPrEP.ca/prepstart.
The OHTN will publish a report in spring 2021 that will share more information about this program, including the data featured in this post. Keep an eye on their website for further information.
Nasra Smith is the senior lead, Policy and System Initiatives at the Ontario HIV Treatment Network. Previously she worked at the Provincial Council for Maternal and Child Health at the Hospital for Sick Children as a senior program manager. She has also worked at New York City Department of Health and Mental Hygiene as a program planner, defining services for un- and underinsured people living with HIV. Nasra can be reached at nsmith@ohtn.on.ca