Getting to zero? HIV criminalization and treatment adherence surveillance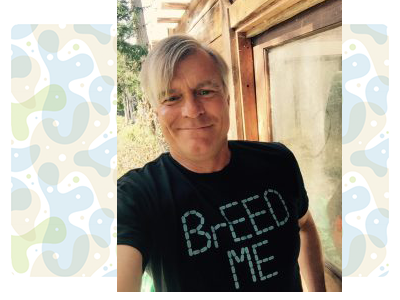 At the same time that federal Justice Minister, David Lametti—at a national symposium on HIV criminalization in Toronto organized by the Canadian HIV/AIDS Legal Network—was announcing his Liberal Party platform for a new HIV law should they get re-elected this fall, David Bennett Hynd was being arrested and held in custody by police in Vancouver.
Hynd's crime? Failing to comply with orders to take his HIV medications, conditions imposed by B.C. public health authorities to prevent the possibility of HIV transmission to others.
On June 14, a parliamentary report on the issue of HIV non-disclosure was released. The Standing Committee on Justice and Human Rights recommended creating a new law to prosecute for "intent to transmit," and "actual transmission of infectious diseases," including but not limited to HIV. "Failure to disclose HIV status" where there is no risk of HIV transmission would no longer be prosecuted as aggravated sexual assault as it had been in the past.
On June 14, following a tip from the public, David Bennett Hynd was arrested and spent the weekend in police custody awaiting his court appearance on June 17.
Policy procedure: "People with HIV/AIDS who may pose a risk of harm to others"
In June 2017, the B.C. Centre for Disease Control (BCCDC) released guidelines for medical health officers that outline procedures to follow, within the legal powers vested in them by the B.C. Public Health Act. It was as if those procedures were tailored to address the specific challenges presented by someone like David Bennett Hynd: what to do if someone deemed to pose a risk of HIV transmission to the public refuses to take HIV treatment medications?
This step-by-step policy became the basis of Hynd's 24 court-imposed probation conditions. The Probation Order creates an escalating scale of HIV treatment surveillance and viral load monitoring, with the penultimate result of the patient being compelled to attend the designated clinic at a designated time on a daily basis to be observed by clinic staff taking his daily medication.
Perhaps most significant to the HIV community, we also have no idea why Hynd is refusing medical treatment for HIV. First and foremost, HIV treatment should be about maintaining good health and well-being.
"Many HIV-positive folks are not undetectable, and some of our discourse runs the risk of demonizing them for the same virus we all have. There's nothing sinister or predatory about going off meds," Alex Cheves writes in The Body.
Under the B.C. Public Health Act and similar acts in other provinces and territories, medical health officers possess the power to detain, test, treat and quarantine any person who is deemed to threaten the public health, within carefully defined rules. Nevertheless, some have said that this case is an "anomaly" that is "unprecedented".
The ultimate public health penalty: arrest and forced treatment
According to the House of Commons' Standing Committee on Justice and Human Rights report: "The committee strongly believes that the use of criminal law to deal with HIV non-disclosure must be circumscribed immediately and that HIV must be treated as a public health issue."
"To end the epidemic, the committee is of the view that barriers undermining the public health objectives of HIV prevention, testing and treatment need to be removed."
The question is, could a punitive approach, such as using the courts to enforce medical health officer orders to maintain HIV treatment, be a barrier that undermines public health HIV prevention, testing and treatment objectives?
When Hynd pleaded guilty to charges under the B.C. Public Health Act for failing to comply with medical health officer orders, he was given a suspended sentence, with probation orders to maintain HIV treatment and get viral load tests. When Hynd continually failed to show up for his clinical appointments, his name and his photo, along with his HIV-positive status, were released to the media. A week later, Hynd was arrested, charged with probation violation under the B.C. Offences Act, and held in custody. As a result, Hynd has two charges on a criminal record. If he is found guilty under the B.C. Offences Act, Hynd could face a $2,000 fine or six months in prison, or both.
David Hynd was the first person B.C. health officials had to take to court to compel to seek HIV treatment. "In general, people with HIV do not pose a risk to the public," Dr. Harding told the CBC. So why did the B.C. Centre for Disease Control create whole new policy guidelines to deal with them?
Intentionally causing physical harm, including negligence, are already crimes under the federal Criminal Code whether it be in an infectious disease context or not. Do HIV-positive people who stop taking medications belong in prison? If it rarely happens, does that make it fine to use provincial criminal charges to compel HIV treatment? Is this not an excessive use of force?
According to Medical Health Officer Dr. Gustafson, charges were sworn under provincial health legislation designed to protect public health as opposed to the Criminal Code. "Criminal prosecution is not appropriate for HIV," she said. "It's not appropriate for communicable diseases—period. It's not appropriate; it's not effective," Dr. Gustafson told the CBC.
"One of the worst outcomes of taking this step is that the public mistakenly gets the impression that something like this can happen to them either easily or that there isn't due process or fairness or ethics."
When I asked Cheryl Overs, senior research fellow at the Michael Kirby Centre for Public Health and Human Rights in Melbourne, for a comment, she had this to say:
I find it interesting the doctor says criminal law isn't appropriate. We agree with that. However, health regulations—like all administrative laws—are complex and can have just as many teeth.
Typically, administrative law [like B.C.'s health legislation] has lower standards of evidence, proof and judgment, and offers little opportunity for a defence. Crucially, administrative law is not open to the same level of scrutiny as criminal law, unless appealed to judicial review.
In other words, offices can be more dangerous than courtrooms.
David Hynd's case, where court actions were used to compel HIV treatment, has been called a legal precedent by medical health officers. It demonstrates how courts are to be used to prevent risk of HIV transmission by compelling HIV treatment under B.C.'s Public Health Act. Anytime anyone gets arrested in a non-criminal context there should be some form of inquiry and review of the case, resulting in a report that the accused can access and publish if they so desire. And, an appeal process to an independent jury.
For more on this topic, you can read my Triple-X brief.
Andrew Sorfleet has worked in the sex industry for over a decade and has been a sex workers' rights activist since 1990. He was education coordinator and outreach worker at Maggie's, founding representative of the Global Network of Sex Work Projects, and coordinator of the Sex Workers Alliance of Vancouver. He is author of $WE@&R! The Sex Workers' Workbook and was the official rapporteur for the European Conference on Sex Work, Human Rights, Labour and Migration. Currently, Sorfleet is president of the board of Triple-X Workers' Solidarity Association of British Columbia.