In the eyes of Indigenous people: The link between colonialism and hepatitis C, and the need for historic trauma-informed care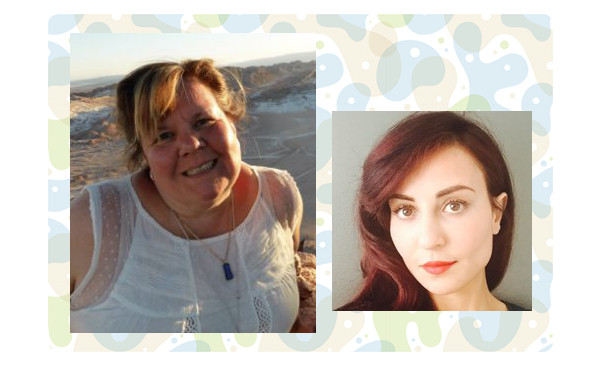 Why do First Nations, Métis and Inuit in Canada carry such an unfair burden of hepatitis C in Canada? It is estimated that hepatitis C among Indigenous people is five-times higher than non-Indigenous Canadians. In particular, Indigenous women represent almost half of all hepatitis C cases in their communities, a much higher proportion than among the non-Indigenous Canadian population. Young Indigenous people (24 years and under) represent 70% to 80% of hepatitis C infections among people who inject drugs in Canada.
Why are there such vast differences in hepatitis C between Indigenous and non-Indigenous people in Canada? These disparities are rooted in colonialism, including Canada's colonial history, ongoing neo-colonialism and systemic racism. From a health perspective, colonialism is the key risk factor for a number of health inequities among Indigenous people, including hepatitis C.
Being Indigenous is not a risk factor – colonialism is
Little attention has been paid to the role of colonialism in the hepatitis C epidemic. In recent research, we describe how colonialism causes historic trauma, creating risk for injection drug use and hepatitis C. Mainstream views on hepatitis C refer to Indigenous people as a high-risk group, along with other populations, such as people who inject drugs. This narrative is gravely inaccurate and leads to severe misunderstandings. It singles out Indigenous people based on ethnicity and incorrectly depicts Indigenous identity as synonymous with drug use and hepatitis C.
This perspective ignores colonialism as a risk factor for hepatitis C, and as a result, typical interventions focus only on drug use and disease, failing to address the root cause. Colonialism leads to historic trauma and injection drug use is a response. This explains why injection drug use is more common among Indigenous people in Canada, but this reality is neglected in western-centred views.
A reconciliatory approach
Historic trauma is caused by colonialism. A reconciliatory approach targets this historic trauma and addresses it as the underlying cause of hepatitis C and injection drug use. This approach includes improving the engagement of Indigenous people in healthcare and harm reduction services. Historic Trauma Informed Care (HTIC) is a conceptual model that treats drug use and hepatitis C as symptoms of historic trauma. Instead of focusing merely on these symptoms, HTIC targets historic trauma to address the colonial roots of these health challenges. We envision a three-pronged approach to HTIC:
Historic trauma prevention shifts the prevention focus from drug use to historic trauma. Drug use is approached as a normal adaptive response to historic trauma rather than a primary risk. Instead, the focus is on prevention of re-traumatization within the context of hepatitis C care.
Historic trauma harm reduction focuses on strengthening resilience against existing historic trauma, through methods such as promoting cultural approaches to coping and stabilization within hepatitis C care.
Wellness promotion addresses hepatitis C infection as just the biological dimension of historic trauma response. It is focused instead on healing from historic trauma and wellness rather than just hepatitis C.
Changing our thinking and actions about hepatitis C in an Indigenous context is what reconciliation is all about. A reconciliatory approach means prioritizing Indigenous communities, including Indigenous youth and women. Without attending to historic trauma, the cycle of drug use and hepatitis C will continue. Hepatitis C is part of Canada's colonial reality, and by enabling a reconciliatory approach from the eyes of Indigenous people, we can help to break the cycle.
To learn more, see "In the eyes of Indigenous people in Canada: exposing the underlying colonial etiology of hepatitis C and the imperative for trauma-informed care" in the Canadian Liver Journal.
Sadeem Fayed is a member of the Indigenous Wellness Research Group, which is co-led by Dr. Alexandra King and Dr. Malcolm King. Sadeem's current interests include community-based health services research with a focus on wellness, hepatitis C and HIV within Indigenous contexts in Canada. Sadeem is also pursuing her master's degree in public health at Simon Fraser University.
 Dr. Alexandra King is a member of the Nipissing First Nation in Ontario. She is an internal medicine specialist and researcher with a focus on HIV/AIDS and hepatitis C. She is the Cameco chair in Indigenous Health at the University of Saskatchewan and is part of many local and national initiatives related to Indigenous health.