Bring testing to the people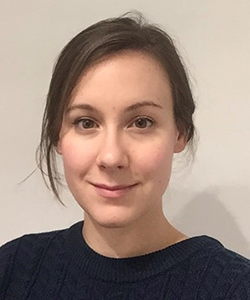 Editor's note, January 2022: Some of the approaches and technologies highlighted here are still only available in some regions of Canada. Additionally, HIV self-testing/home-based testing has now been approved for use in Canada.
Canada has signed on to global targets to eliminate HIV and hepatitis C as public health threats by 2030. While ambitious, these targets are now a realistic possibility thanks to the effectiveness of modern medications. HIV treatment can suppress the virus so successfully that HIV-positive Canadians who start treatment early can have life expectancies similar to their HIV-negative peers. This also prevents the transmission of HIV to their sexual partners.  And most Canadians treated for hepatitis C are now cured within weeks.
But before people can benefit from effective treatments, they must first be diagnosed. Unfortunately, an estimated 13% of HIV-positive Canadians are unaware of their status, and an estimated 44% of Canadians living with chronic hepatitis C infection don't know they have it. Research tells us that most transmissions originate from people who are undiagnosed. When it comes to diagnosis of HIV and hepatitis C, Canada lags behind other countries with similar health systems and similar epidemics, including the United Kingdom and Australia.
We can't expect to find the undiagnosed without changing our approaches to testing. Rather than waiting for individuals to present themselves at a testing clinic, novel approaches bring the offer of testing where people are – in communities, in non-clinical settings, even in homes. Testing is important as it is not only the gateway to care and treatment for those who test positive, but also a gateway to prevention for those who test negative.
The following innovative approaches to HIV and hepatitis C testing have shown promise to increase the proportion of people who know their status by overcoming individual, provider or institutional level barriers to testing. These include the use of both testing technologies and novel settings.
Point-of-care testing
Point-of-care (POC) testing allows a person to receive the result of an HIV or HCV test immediately at the location where the test is performed and can be used in an array of settings. If the test is reactive, then a second blood sample is taken and sent to the laboratory for confirmatory testing. Embedding POC testing into existing programs can be used to reach specific populations that may not access testing otherwise, while ensuring testing is done in a manner that is culturally safe and relevant.
Pharmacies
A POC testing program in Saskatchewan is bringing HIV testing to the community pharmacy setting and providing an opportunity for people to be tested for HIV when they visit the pharmacy for methadone, diabetes medication or birth control. A research study implemented POC HIV testing in community-based pharmacies in Alberta and Newfoundland. The goal was to reach those at risk of HIV and those who had never been tested. Future uses of the research could include expanding testing to hepatitis C and other sexually transmitted and blood-borne infections (STBBIs).
Prisons
A collaboration between the Ontario provincial government, Halton Region Health Department and two Ontario prisons (Maplehurst and Vanier) brought HIV, syphilis and gonorrhea POC testing to two prisons. This project aimed to increase access to HIV testing through anonymous testing services provided by a local public health unit. The program was shown to be acceptable to prison healthcare providers, as well as to inmates.
In the community
In Winnipeg, paramedics offer POC testing to clients in a homeless shelter in partnership with the Manitoba HIV Program.
Pop-up clinics bring HIV and hepatitis C testing directly to where clients are, for example, drop-in centres and soup kitchens.
Models that involve employing peers as testers in Vancouver utilize street fairs, community centres and single-room occupancy hotels as spaces for HIV POC testing. In this community-driven model, testing is also helping to alleviate stigma and provide HIV educational opportunities within the community.
Dental clinics
Rapid point-of-care testing in dental clinics has been used to screen patients for HIV while they are receiving routine dental checkups in Vancouver. Dentists and clinic staff screen patients and then connect those that test positive to an outreach team responsible for improving engagement and linkage to HIV care. Similar approaches have been used for hepatitis C testing in Italy.
Standard testing
Standard testing for bloodborne infections like HIV and hepatitis C involves taking a blood sample through venipuncture and sending it to a laboratory for analysis. If the test is reactive or positive, then a confirmatory test is performed. For hepatitis C, this may involve an additional blood draw before the confirmatory test is performed. There are efforts to expand the range of healthcare providers that can perform standard testing, including expansion to peer-based and other lay provider testing, as well as efforts to simplify the testing process for both HIV and HCV.
Integration with harm reduction programming
Combining HIV, hepatitis C and other STBBI testing approaches with harm reduction programming can also help to reach people where they are. Introducing STBBI testing to a program that distributes harm reduction supplies, for example, can provide a lower barrier approach to bring testing to people who are accessing supplies and can allow testing to target specific populations (e.g., people who use drugs).
Routine testing in primary and acute care
The Public Health Agency of Canada (PHAC) and some provincial governments, including British Columbia and Saskatchewan, have released guidelines recommending that the offer of an HIV test be made part of periodic routine medical care. The routine offer of testing in primary care settings aims to remove barriers by normalizing HIV testing for everyone. In Vancouver, training and support for family physicians have been provided to ensure that providers have the skills and knowledge to routinely offer HIV testing to their primary care patients.
 The routine offer of testing in hospital settings can allow for all people admitted to medical, surgical and emergency units to have the option of being tested for HIV. Routine hospital testing has been integrated into hospitals in Vancouver through a phased approach. The initiative has made between three and eight positive diagnoses for every 1,000 tests performed, making it highly cost-effective.
Home-based testing
Home-based HIV testing is a discreet and convenient way to test for HIV that has the potential to reach individuals who need to be tested and may not otherwise seek a test. HIV self-testing allows for someone to test privately in their home or in a community or healthcare setting where private space is provided. HIV self-testing kits have been approved for use in many countries around the world (including the United States, the United Kingdom and France) and was endorsed by the World Health Organization in 2017. It is currently under review by Health Canada and may soon be available for Canadians.
Online testing
GetCheckedOnline provides a novel way of bringing testing to the people, as it provides online and confidential access to STBBI test requisitions and results. Clients download a lab requisition form and have the option of ordering a self-collection kit online. The kit is taken to a nearby laboratory, and clients receive their result online or via the telephone. The service is currently available in British Columbia.
Dried blood spot testing
Dried blood spot (DBS) testing involves applying drops of blood from a finger prick to a card that is mailed to a public health laboratory for screening and confirmatory testing of HIV and hepatitis C. Currently, this collection technique is in limited use in Canada for diagnosis. DBS can improve testing access in remote communities, as the samples are very stable and more easily transported. Non-medical staff can also collect samples. This approach is being explored through research projects in various locations across Canada, including in Manitoba, British Columbia and Ontario.
Amanda Giacomazzo is CATIE's knowledge specialist on treatment and prevention programming. She holds a master's degree in health science with specialized training in health services and policy research, and has previously worked in knowledge translation and public health at the provincial level and in the not-for-profit sector.