A step by step process on how we can support mothers living with HIV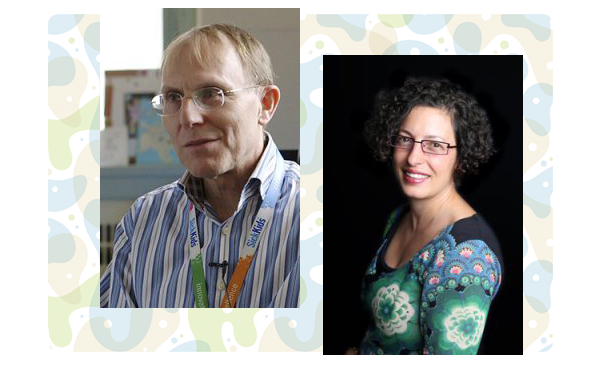 As doctors specializing in the clinical care of women living with HIV, we often get questions about breastfeeding and the transmission of HIV.
Here's just one e-mail we received from an infectious disease specialist outside Ontario:
"I am seeing a young African woman as a patient who is HIV positive, had advanced disease, but now is suppressed. She is pregnant and had two deliveries in Africa, where she was encouraged to breastfeed. She is still quite adamant about breastfeeding despite my counselling otherwise. How do you manage these situations and what is your approach to this?"
In Canada, national guidelines recommend that women exclusively formula feed as this is the only way to eliminate the risk of HIV transmission. There are excellent provincially funded programs that cover the cost of formula for HIV positive women in Ontario, Alberta, British Columbia, Manitoba and Saskatchewan, making access easier. In the other provinces and territories, there may be alternative programs for free formula that could be utilized as well.
As the young African patient has indicated, there is confusion out there in the community about the topic. The 2016 World Health Organization (WHO) infant feeding guideline indicates that women should breastfeed for 12 months, and up to 24 months, a recommendation that is geared primarily to countries with high HIV prevalence and where formula feeding may place an infant at higher risk of malnutrition and mortality from pneumonia, diarrhea and other illnesses arising from low-quality water. At the same time, the WHO continues to recommend that each country (or jurisdiction) choose between this breastfeeding strategy and an exclusive formula feeding strategy. The latter strategy of exclusive formula feeding is currently recommended in developed countries, including Canada and the United States.
Complicating matters further, a number of clinical studies have revealed that the risk of HIV transmission from breastfeeding is very low when the mother is on effective treatment. These findings have led many community members and clinicians around the world, including many in our interdisciplinary team in Toronto, to question whether breastfeeding is in fact acceptable for mothers living with HIV, even in countries like Canada.
Our team in Toronto has supported four mothers living with HIV who wanted to breastfeed while on effective treatment with fully suppressed viral load. We have to say, though, it wasn't easy! But we'll walk you through the steps we followed, which can be used by other healthcare and service providers.
Step 1
First, the topic of infant feeding should be brought up with all pregnant women living with HIV early on in their pregnancy. We advise pregnant women that the Canadian recommendation is for exclusive formula feeding, as this is the only option with a zero risk of transmission. Healthcare providers should ask expectant mothers how they feel about not breastfeeding and let them know that there is support for them if they need it. For example, CATIE and the Teresa group have an excellent booklet on the topic: Is Formula Good For My Baby? It's important for mothers to know that they can still bond with their baby if they formula feed. However, if mothers still want to breastfeed, we then move on to step two.
Step 2
The adult infectious diseases specialist books a session with the pregnant mother living with HIV, with or without their partner, to carry out counselling and provide them with the latest information on breastfeeding and HIV. In our counselling, we discuss how guidelines around the world may appear contradictory and explain why. We also review the latest research on HIV transmission risk through breastfeeding, although the research has its limitations. It is hard to know the exact risk of transmission but we do know that the risk of HIV from breastfeeding among women on treatment who are adherent is probably very small, but we cannot say zero. If she understands the risks and limitations of the research and still wants to breastfeed, our team feels that it is our ethical responsibility and position to support her. Our advice to her is to be fully adherent to her treatment regimen, both during pregnancy and afterwards while breastfeeding. We let her know that in the postpartum period, there will be monthly viral load testing and monthly discussions on how she is doing.
We also tell her that the initial colostrum (and maybe the first few weeks, or months of breastfeeding) can be the most important for the baby, and that she should consider limiting the breastfeeding to one, three or six months maximum to reduce the risk of HIV transmission.
We then refer her to the pediatric infectious diseases specialist, while she's pregnant, for further counselling. This brings us to step three.
Step 3
She sees the pediatric infectious diseases specialist for counselling while pregnant. We again stress that the Canadian recommendation is exclusive formula feeding. If she continues to assert to want to breastfeed, we have to be very kind to patients and support them. Once the baby is born, we perform a baseline HIV PCR test and initiate a post-exposure prophylaxis (PEP) regimen, usually consisting of triple antiretroviral therapy, including AZT, 3TC and nevirapine. The baby is then monitored at one week, two weeks and  four weeks post-delivery and then on a monthly basis. Monthly testing for HIV is done on the baby while breastfeeding and for several months after breastfeeding is stopped. The antiretroviral medications are discontinued two to four weeks after breastfeeding has stopped, if the baby's HIV tests are negative to that point.
Another important medical fact to consider is that if the mother develops mastitis, it increases the white blood cells in the breast tissue, which theoretically could lead to an increased risk of transmission. It is unknown what to do if a mother living with HIV develops mastitis. The different options are that she completely stops breastfeeding at that time, or she stops breastfeeding and pumps until the mastitis is treated and discards that breastmilk. In both cases, she should be given antibiotics to treat the mastitis, as well as treating it locally.
It is also important to be prepared for challenges, as breastfeeding while HIV positive is relatively new to Canada. Some of the challenges that we have seen include:
Informing all the hospital nurses, physicians and those in the maternity ward that breastfeeding while HIV positive is acceptable based on the WHO guideline, prior to the mother being admitted. All of the healthcare providers need to know that although breastfeeding is not the preferred option in the Canadian context, if the mother chooses to do so while on effective treatment, there is no justification to inform child protections services;
Difficulty managing multiple visits to the hospital for the mother in a busy postpartum period, especially if the mother is a single mother; and
Discrimination from care providers and other community members if they know she is breastfeeding.
If you are interested in knowing more about HIV transmission and breastfeeding, there's a CATIE video that provides more in-depth information on the topic.
You can also contact us for the latest research on HIV transmission risk through breastfeeding: mona.Loutfy@wchospital.ca and ari.bitnun@sickkids.ca.
Dr. Mona Loutfy is clinician scientist at Women's College Hospital and a professor in the Department of Medicine at the University of Toronto. Dr. Loutfy's clinical practice is at the Maple Leaf Medical Clinic (MLMC) in inner city Toronto and she also cares for women and couples living with HIV in rural and northern Saskatchewan.
Dr. Sean (Ari) Bitnun is an academic clinician in the Division of Infectious Diseases at SickKids Hospital and an associate professor in the Department of Paediatrics at the University of Toronto. He is the director of the Family-Centered HIV Clinic at SickKids.