Stimulus 2018 – Reflections on Canada's first national harm reduction conference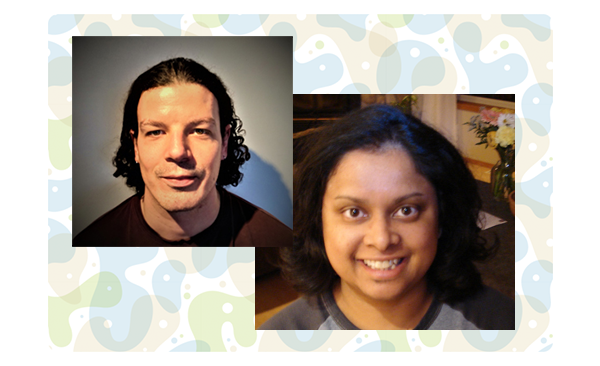 Canada's overdose crisis continues to grow, claiming nearly 4,000 lives last year alone. In the midst of this emergency, more than 1,000 frontline workers converged in Edmonton last month for Stimulus 2018, Canada's first national conference on harm reduction and drug policy.
Bringing together harm reduction workers, nurses, social workers, doctors, researchers, sex workers and people who use drugs themselves, the conference shone a spotlight on the life-and-death challenges facing drug users in Canada today, and the policies and programs that can help to alleviate them.
We asked two conference participants to share what they are taking back to their communities from Stimulus 2018.
Jesse Whelen, Harm Reduction and Wellness Counsellor, Blood Ties Four Directions Centre (Whitehorse, Yukon)
The week started with CATIE hosting a satellite meeting about Indigenous harm reduction, with attendees from across most of Canada. Although I am not Indigenous, I believe that Indigenous harm reduction would benefit many of the people we work with, especially in the smaller communities in the Yukon. There is no one-size-fits-all approach, but if we can be more culturally relevant, we will be able to be more effective in our work. This meeting was a great way to get the conversation started and to figure out ways that harm reduction workers can honor the Truth and Reconciliation Commission's Calls to Action.
The most beneficial part of Stimulus for me was hearing ideas about programming that could work in a place like Whitehorse, which is both remote and northern. It was exciting to hear the successes colleagues across the country have had in implementing programs, especially around drug checking and safe consumption services. It was also disheartening to hear how tough it is in some places to get programs off the ground. However, even setbacks are informative as they help service providers anticipate issues and hear how others have overcome them. What was especially relevant to our work in Yukon were demonstrations on using fentanyl test strips, as well as ideas around safer consumption services in a small town. While these services are needed, Whitehorse may not have the capacity for a full-service site like Insite in Vancouver.
Shelly Archibald, Hepatitis C Treatment Nurse, Sioux Lookout First Nations Health Authority (Sioux Lookout, Ontario)
Stimulus was a diverse conference that was about challenging, confronting and connecting people. Formal presentations, plenaries and panels were held alongside the creation of art, Indigenous ceremonies and messages of hope and healing. I was incredibly moved by a particular session that featured a community-sharing circle honouring the lives lost to the drug overdose crisis. The people who died were remembered through the words, poems and songs of the nurses, substance use workers, families and friends who had taken care of them. Far too many participants recalled voices silenced prematurely by the epidemic. The grief was palpable in the room.
I am often struck by the idea that we as a society can feel concern for people with a broken leg, but we can't feel the same compassion for those with a broken heart or spirit. Not all of the stories told were sad; some were heartwarming and hopeful. Participants talked about their determination to continue their work despite program cuts; others talked about feeling more connected after experiencing the love shared in the conference room that afternoon. Those messages galvanized me and other attendees –they give us hope in a time of crisis. This made the event truly memorable.