Learning from Saskatchewan's HIV emergency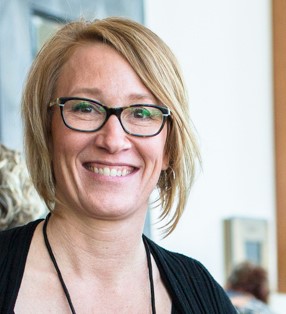 Saskatchewan has led the country in the rate of new HIV infections and the proportion of people living with HIV since 2009. The HIV epidemic in this province is unique from other jurisdictions in Canada in that more than three-quarters of our new infections occur in people who use injection drugs (the Canadian average is less than 14%).
The roots of public health challenges such as HIV and hepatitis C, however, go much deeper than addiction and substance abuse. They started long ago, and they stem from not only a lack of long-term, sustained investment – both human and financial – but also as a direct result of the impact of colonization and residential schools.
HIV and hepatitis C are symptoms of much larger issues in Saskatchewan. I believe that these issues are related at least in part to what I perceive to be long-standing racism towards Indigenous people. Indigenous peoples in Saskatchewan are disproportionately affected by many chronic health issues, including HIV. To many of us who have been working in this field for a number of years, these health disparities can be connected to a lack of political acknowledgement and political will regarding this current public health emergency in HIV.
Having worked as a nurse in the HIV field for nearly 25 years, I have seen advancement in testing technologies, medications, scientific understanding and the inclusion of peers as an integral part of HIV programs.
But as a nurse, and as a human, I remain disappointed at what I perceive to be the lack of an adequate and equitable HIV response in Saskatchewan. Provincial funding for HIV programs and staffing in the province has remained largely unchanged since the province developed and implemented its four-year HIV strategy in 2010. Three years from the close of the formal provincial strategy, the HIV epidemic has continued to increase, but provincially allocated funding remains attached to communities based on the epidemiology from 2009.
Still, amid these challenges, there are stories of success in Saskatchewan's HIV response.
Many dedicated and passionate healthcare providers continue to work with communities to support wellness, to stop transmission and to support equitable access to care.
Two First Nations communities in Saskatchewan have achieved success, ahead of the rest of the country, by achieving the 90-90-90 global targets to diagnose 90% of people living with HIV, provide treatment to 90% of people diagnosed and achieve viral suppression among 90% of people on treatment. This success occurred through innovative, responsive, community-led and community-driven interventions, in partnership with both healthcare providers and the First Nations and Inuit Health Branch of Health Canada.
What can we learn from these successes? Success occurs where innovation and individual community responsiveness is supported and fostered by the individual communities, at the local community level; where care is provided in safe spaces for clients to access; where care and support is unconditional and non-judgemental – never dependent on how compliant or agreeable a client is; and where healthcare is based on a model of strengths and wellness, rather than deficits and disease.
Communities themselves already know what will work and how to succeed. They need only the adequate and sustained resources, support and capacity to deliver that success.
Susanne Nicolay is a registered nurse in Regina, Saskatchewan, and a member of the CATIE board of directors.