U=U and the overly-broad criminalization of HIV nondisclosure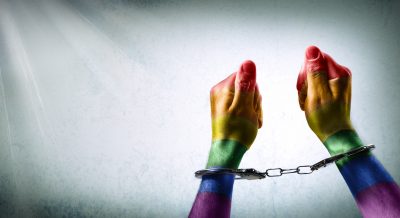 People living with HIV in Canada have been charged with some of the most serious offences in the Criminal Code, even in cases of consensual sex where there was negligible or no risk of HIV transmission, no actual transmission and no intent to transmit.
The Undetectable=Untransmittable ("U=U") campaign is based on scientific research, including the ground-breaking PARTNER study, establishing that when a person living with HIV on treatment maintains an undetectable viral load for at least six months, the risk of transmitting the virus through sex is effectively non-existent. As advocates for persons living with HIV await action from federal, provincial and territorial governments to address the overly-broad criminalization of HIV non-disclosure, how might the U=U campaign and the results of the PARTNER study impact ongoing prosecutions under the current state of the law?
Canada has the dubious distinction of being a world "leader," after Russia and the United States, in prosecuting people living with HIV. In 1998, the Supreme Court of Canada (SCC), in R. v. Cuerrier, decided that people living with HIV have a legal duty to disclose their HIV-positive status to sexual partners before having sex that poses a "significant risk" of HIV transmission.
In 2012, in R. v. Mabior, the SCC ruled that people living with HIV have a legal duty to disclose before having sex that poses a "realistic possibility of HIV transmission," which the Crown must prove. Commenting specifically in the context of a case involving penile-vaginal sex, the Court stated that "as a general matter, a realistic possibility of transmission of HIV is negated if: (i) the accused's viral load at the time of sexual relations was low and (ii) condom protection was used."
In Canada, people who face criminal charges related to HIV non-disclosure are typically charged with aggravated sexual assault, a criminal offence usually reserved for the most violent rape, on the theory that the absence of disclosure renders a partner's consent to sex invalid. Despite the requirement of a "realistic possibility" of transmission, charges are being brought, even when people living with HIV engage in conduct that, based on medical evidence, poses a negligible possibility of transmission.
As U=U makes clear, the available information about HIV transmission has changed dramatically since the SCC's decision in 1998. The results of the PARTNER study add to the mounting pile of evidence available to assist courts in making sure the law is consistent with science and with human rights.
Advancing U=U as part of broader advocacy efforts to curb unjust prosecutions for HIV non-disclosure, however, warrants further consideration. Individuals who already face discrimination and marginalization may face unique barriers to attaining undetectable status. Research has shown, for example, that people who use drugs have a harder time attaining and maintaining an undetectable viral load. This is also likely to be true for people in prison, many of whom face HIV treatment disruptions because of the temporary unavailability of medications or transfers between institutions. Treatment for Indigenous communities may also be challenging due to the shameful inadequacy of culturally appropriate health care services in rural and remote communities. And women may have a harder time achieving undetectable viral loads for various reasons, including being diagnosed later in life, prioritizing the health of others, and higher rates of poverty, violence, housing instability and food insecurity.
While a growing body of research provides further evidence to consider when determining what constitutes a "realistic possibility of HIV transmission," advocacy concerning cases of HIV non-disclosure must be informed by the unique challenges that marginalized groups living with HIV face in attaining undetectable status, so that the criminal law does not reproduce further inequities. Advocates must also acknowledge that the criminalization of people living with HIV has a negative impact on public health, regardless of viral load. Without laws and policies to ensure the removal of all barriers to HIV prevention and treatment, new scientific discoveries and their role in the courts may leave disparities between people living with HIV intact — or ultimately, do more to perpetuate them.
Nicholas Caivano is a lawyer and Policy Analyst at the Canadian HIV/AIDS Legal Network, where he works on human rights issues related to access to harm reduction services and access to medicines, and leads the work on law reform possibilities for HIV criminalization in Canada.
Sandra Ka Hon Chu is the Director of Research and Advocacy at the Canadian HIV/AIDS Legal Network, where she works on HIV-related human rights issues concerning prisons, harm reduction, sex work, women, and immigration.