Does price dictate HCV drug policy?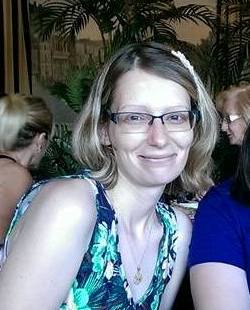 Early this year, British Columbia, Alberta, Saskatchewan, Quebec and Ontario announced the lowering of eligibility requirements for access to public coverage for life-changing hepatitis C drugs, including Epclusa, Zepatier, daclatasvir and asunaprevir. These drugs will be available to those with lower fibrosis scores for the first time (the greater the fibrosis score, the more severe the liver scarring, or cirrhosis, caused by disease.)[i]
What caused this shift in treatment access policy?
The Canadian Agency for Drugs and Technologies in Health (CADTH) has long advocated for treating all patients with hepatitis C (HCV).[1][i]  Canadian public drug plans try to align with CADTH through the Common Drug Review (CDR) process,[ii] but through "treating the sickest first" they restricted HCV treatment to those with a fibrosis score of F2 or higher to control costs.
This continued until the pan-Canadian Pharmaceutical Alliance (pCPA) completed recent HCV drug price negotiations, with lower costs leading British Columbia and Ontario to announce changed eligibility requirements. During this year, those with less advanced disease (a fibrosis score below F2) and co-morbidities can access HCV drugs. By 2018-19, drugs will be available to everyone with HCV.[iii] Other provinces are following suit. Expanded access could represent a major step towards eliminating hepatitis C in Canada.
So, what's the problem?
What is worrisome is that eligibility requirements have been reduced as a direct result of the pCPA's involvement. CADTH had long advocated for treatment to begin at F0, but it wasn't until the pCPA had negotiated lower prices that eligibility requirements changed. This begs the question, "Is price now the de facto way of making and changing policy?"
CTAC would argue that, as of right now, it most certainly is price that is dictating policy. The pCPA appears to be the ultimate arbiter for policy change.
The reduction in eligibility requirements for public coverage represents a step in the right direction. This policy shift has huge potential to increase health outcomes and the number of individuals in treatment.  However, that this shift occurred not because of informed decision-makers and community input, but due to lower prices, raises red flags that access to a curative treatment seems to hinge on cost benefit, not human benefit.
For more information on recent updates to access to hepatitis C medications in Canada, visit CATIE's web page http://www.catie.ca/en/news/recent-updates-access-hepatitis-c-medications-canada.
Amanda Fletcher is a Policy Researcher at the Canadian Treatment Action Council (CTAC), and has worked in health policy for over a decade.
[i] "What Your Fibrosis Score Means for Your Hepatitis C Diagnosis" Healthline. Healthline Media; accessed online
What Is Harm Reduction?" Harm Reduction International. International Harm Reduction Association; accessed online.
[1] CADTH is an independent, not-for-profit organization responsible for providing health care decision-makers with objective evidence to help make informed decisions about the optimal use of health technologies (drugs, diagnostic tests, etc).
[i] CADTH THERAPEUTIC REVIEW: "Drugs for Chronic Hepatitis C Infection: Recommendations Report". CADTH. Vol. 3(1)June 2016; accessed online
[ii] "CADTH Common Drug Review (CDR)" Canadian Agency for Drugs and Technologies in Health. Canadian Agency for Drugs and Technology in Health; accessed online.
[iii] Gilead Sciences, Inc. Ontario Becomes First Province to List EPCLUSA on Public Drug Plan to Treat All Six Genotypes of Chronic Hepatitis C Infection. 2017. Accessed online, 4 Apr. 2017.