Lessons learned from the HCV Symposium Part 2: Equal access, equal representation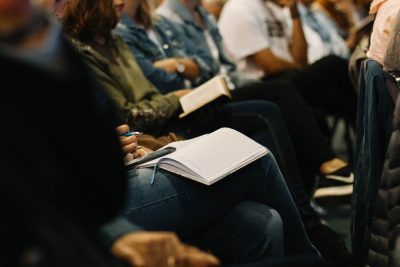 On February 27, 2016 CATIE had the opportunity to host another Learning Institute (LI) at the 5th Canadian Symposium on HCV in Montreal, Quebec.  Learning Institutes are exciting knowledge-exchange and capacity-building opportunities for stakeholders engaged in Hep C prevention, treatment and care across Canada. Our 15 rapporteurs learned about current research and worked together to summarize that information and bring it back to their communities. 
 In part two of this two-part blog series, two rapporteurs reflect on their experiences at the LI.
Sarah Cloutier, Blood Ties Four Directions, Whitehorse
Having recently started working as a health educator in the Yukon, I was excited to attend the Hep C Symposium and the CATIE Learning Institute. Although I did learn tons from the event, I think I actually left with more questions than anticipated!
After a long day of presentations, and debriefing with other participants in the Learning Institute, I felt mostly overwhelmed with one big question: What is my role in all of this?
It was exciting to hear about the new research results and opportunities opened up by the new treatments, but I couldn't help but feel powerless when thinking of my work as a health educator back home. Powerless in front of a system that allows prices for treatment for Hep C to stay insanely high. Powerless to a system that keeps throwing vulnerable individuals in prison, where the rates of Hep C are more than 20 times higher than in the general population. Although these challenges were not discussed directly during the Symposium, I know many of us felt the presence of these elephants in the room during the event. Beyond disseminating information about current options for prevention and treatment, what can health educators like me do to truly work towards the eradication of Hep C and equal access to health for all?
I don't have all the answers and these questions still feel overwhelming to someone who is new to this field, but the Learning Institute made it clear that there are many of us across Canada who are working towards similar goals and have similar concerns. The importance of our role as advocates was also made very clear to me during the Institute. I hope we can join our efforts to make our voices more powerful.
Yung Wo Jao, Chinese Community Facilitator, Toronto
It was a great opportunity and a rewarding experience to attend CATIE's Learning Institute. It was really mind-opening to learn about the latest Hep C research and how researchers are investigating in this area. While the subjects of their discussions were at times quite academic and sometimes hard to understand due to my lack of broader knowledge, I found them fascinating, and actually quite enjoyable.
The presentation from Dr. Manal El-Sayed of Ain Shams University in Cairo, Egypt on their program to screen and treat people in her country was quite impressive.  It showed that with coordinated efforts from various organizations, it is possible to treat a great number of people within a short period with a fraction of the cost that would have been required in other countries.
Dr. Morris Sherman of the Canadian Liver Foundation commented that the newcomers he saw at his Toronto clinic were rarely contracting the virus through substance use, and there wasn't enough focus on the issues newcomers face. This is a feeling I also share.  As a workshop facilitator for the Chinese community, minimizing the emphasis on drug use could be useful in gaining the attention and trust of this population. I wish that the research presented at the Symposium could have reflected the realities of immigrants and newcomers living with hepatitis C.
Debriefing with the Learning Institute gave me an opportunity to learn and understand how people on the front lines are working directly with people living with hepatitis C.  It was a very good opportunity and a good learning experience to broaden my understanding of the issues.
Sarah Cloutier is originally from Quebec City, but has made the Yukon her new home. She is the Health Education Coordinator at Blood Ties Four Directions Centre. She designs and delivers HIV, hepatitis C, harm reduction and sexual health programming in Whitehorse.
Yung-Wo Jao is a professional engineer and technical consultant in air pollution control technologies. Yung-Wo is involved in many capacities to address hepatitis in the Chinese community including work as a Community Facilitator with CATIE's Ethnocultural Outreach and Education Program, The Canadian Liver Foundation and The Toronto Liver Clinic.