New Government, New Priorities: Let's meet the needs of all people in Canada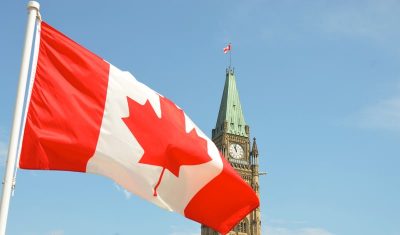 It's been a long and winding campaign trail and like most of the country, we're waiting in anticipation to see what this new government will do.
In the lead up to the election, Action Canada for Sexual Health and Rights produced a series of policy briefs that outlined actions the Government of Canada could take on a range of sexual and reproductive rights-related issues. We've already seen movement on some of the proposals, but as a whole these briefs still offer a road map to the changes the country needs to make to meet its sexual and reproductive rights obligations.
We took note of the promises made during the election. Now we're ready to hold the newly-elected government accountable by ensuring that laws and policies that harm vulnerable people are reversed and supporting the drafting and implementation of measures that protect and support marginalized people in Canada.
As the International Day to End Violence against Sex workers approaches on December 17th, we're asking the government to make good on their promise to review Canada's prostitution laws. Repealing the harmful sex work legislation enacted last year and replacing it with evidence-based laws and policies is crucial to the health and safety of sex workers.
A patriarchal political climate focused on "saving women" while conflating human trafficking and sex work led to the hyper-criminalization, surveillance and, at times, deportation of already marginalized groups such as people of colour and migrants. Policies that target marginalized populations impact their ability to exercise their sexual and reproductive rights and their access to quality health services and information, creating unequal access and inconsistent health outcomes. If we are serious about human rights, Canada needs to establish laws, policies and programs that contribute to the full realization of sexual and reproductive rights for all people.
Sadly, criminalization is often used as a tool to profile and harass racialized communities. It is true for our current prostitution laws and it is true for other pieces of legislation like the so-called Zero Tolerance for Barbaric Cultural Practices Act. Both pose serious risk to non-citizens, or those in precarious immigration situations, and their access to support services like sexual and reproductive healthcare.
Supporting equal access to healthcare for migrants, and migrant women in particular, is crucial – regardless of refugee, immigration or marital status. Of equal importance is the support of policies and programs grounded in human rights that uphold the Canada Health Act principle of universality; an important principle that requires services be available to all people across the country.
We also need the data. We need the government to conduct national monitoring of sexual health indicators through broad-based surveys. One approach to this could involve regularly implementing the 2012 pilot-tested Canadian Sexual Health Indicators Survey. Another approach could involve substantially expanding the Sexual Behaviours Module of the Canadian Community Health Survey by adding questions related to contraception and pregnancy intention.
Without access to data on trends related to sexual and reproductive health in Canada, it's nearly impossible to implement programs and policies that accurately meet today's realities. Having such data would be an important resource for both the government and civil society in terms of setting priorities, filling gaps and creating new policies and programs, or validating or modifying existing ones. Canada would have an opportunity to develop and implement coherent, evidence-based, smart, forward-looking national strategies that meet the needs of all people across Canada.
Once the country repeals its harmful laws and provides access to data, meaningful engagement of diverse segments of our society will be crucial for the design, development, implementation and evaluation of policies and programs that affect lives.
Of course, without funding, none of this is possible. We need funding for what research and experiences have told us works when it comes to promoting sexual and reproductive health and rights – preventing and treating STBBIs, supporting access to reproductive healthcare and ensuring that all peoples' sexual and reproductive rights are respected.
It's clear; the government has a lot of work to do. But human rights – including sexual and reproductive rights – can no longer take a back seat. It's time for the government to repeal harmful laws, compile data, and provide services and funding to meet the sexual and reproductive health needs of all people in Canada.
Frédérique Chabot is Health Information Officer and Sarah Kennell is Public Affairs Officer with Action Canada for Sexual Health and Rights, a progressive, pro-choice charitable organization committed to advancing and upholding sexual and reproductive health and rights in Canada and globally. For more information visit www.sexualhealthandrights.ca.