IAS 2015: A watershed moment in the HIV response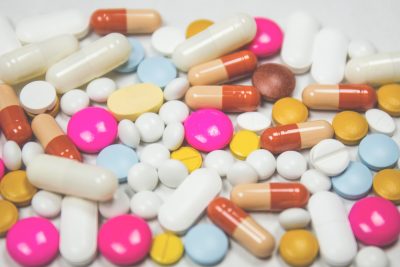 Vancouver is in the limelight again. This year's International AIDS Society (IAS) Conference may have marked a watershed moment in our HIV response, with some similarity to the 1996 Vancouver AIDS conference when highly active antiretroviral therapy (HAART) hit the world stage.
Over the past few years, a number of important clinical trials have answered key questions about the use of anti-HIV drugs for both treatment and prevention. There is now an emerging global consensus about the implications of this new research for the clinical management of HIV, summed up in the Vancouver Consensus launched at the conference and endorsed by a group of people living with HIV and their allies.
The evidence is in: People living with HIV should be offered treatment upon diagnosis
At the conference, researchers presented detailed results from a groundbreaking study called START (strategic timing of antiretroviral treatment), which found that delaying the initiation of treatment increased the risk of serious illness. These results provided the most conclusive evidence to date that people living with HIV should start treatment as early after diagnosis as possible and as soon as they are ready. The current generation of treatments is very tolerable and highly effective and the START study demonstrated that early treatment results in better health outcomes, even when taking side effects into account.
The conference also saw final results from HPTN 052, the study whose interim results in 2011 had been the first to demonstrate the dramatic reduction in HIV transmission risk when a person is on treatment and has an undetectable viral load. The study followed stable, predominantly heterosexual couples where one person was HIV-positive and the other was HIV-negative. At the end of the study, HIV transmissions from a positive partner on treatment to the negative partner were only seen during the period of starting treatment or after treatment failure (or poor adherence), meaning there were no cases of HIV transmission when the viral load was undetectable. In fact, when the positive partner was on treatment, the majority of HIV transmissions came from outside of the partnership.
Armed with greater evidence than ever of the clinical and preventive benefits of starting treatment as soon as possible, the World Health Organization (WHO) announced that it would soon revise its guidelines to recommend immediate treatment upon HIV diagnosis, a recommendation also included in the new HIV treatment guidelines of the U.S. health ministry and soon to appear in updated guidelines in the U.K.
You can't treat the undiagnosed
The results of START, HPTN 052 and other studies underscore the benefits of early treatment, but these can only be realized if people with HIV are diagnosed early. In Canada, it is estimated that one quarter of people living with HIV are undiagnosed, a larger fraction than in the United States and many other high-income countries.
Immediately prior to the conference, the WHO released new evidence-based guidelines on HIV testing services. The guidelines include a recommendation for HIV testing by trained community workers ("lay providers") using rapid tests, and emphasize the importance of linking all HIV testing services with prevention, treatment and care services.
PrEP works, and it is coming to Canada
Pre-exposure prophylaxis (PrEP), the use of anti-HIV drugs by an HIV-negative person to prevent infection, is no longer just a possibility – it is now part of the HIV prevention toolkit. Previous studies had already demonstrated that PrEP (in the form of two anti-HIV drugs called tenofovir and FTC and sold in one pill called Truvada) is highly effective when taken consistently, but the Vancouver conference saw more results from "the real world," finding that PrEP is feasible, acceptable and effective.
One outstanding question is whether or not "intermittent" or "event-driven" dosing of PrEP is a viable option. It seems that adherence is better with daily dosing compared to intermittent dosing. Also, it takes some time to build up the levels of drug in the body that are required to prevent infection. So PrEP may have to be taken daily for many consecutive days before exposure in order to be maximally effective. There may also be gender disparities in how "forgiving" PrEP is when doses are missed, because of differences in how the drugs accumulate in vaginal tissues, rectal tissues or blood. Despite some promising studies, daily dosing remains the only recommended option.
Upcoming guidelines from the WHO are expected to include PrEP within the full suite of HIV prevention options. Following an April campaign led by the Vancouver-based Health Initiative for Men, Truvada manufacturer Gilead reports that they are engaged in dialogue with Health Canada regarding a regulatory filing for Truvada for PrEP.
Canada lags behind other countries in diagnosing and treating HIV
UNAIDS, the United Nations agency responsible for coordinating the global HIV response, launched ambitious new targets last year: 90 per cent of people with HIV diagnosed; 90 per cent of those diagnosed receiving treatment, and 90 per cent of those receiving treatment achieving viral suppression. The conference heard many success stories from around the world as countries scale up their efforts to meet these targets, with some of the strongest leadership coming from Africa.
How does Canada compare? Not very well.
Canada has no national estimates of engagement in HIV testing and care, often referred to as a "treatment cascade." However, if we take British Columbia (which has provincial estimates) as representative of the country, Canada falls well behind much of Western Europe and even some low- and middle-income countries. From diagnosis to connecting people with HIV to treatment and care, there are problems at every stage of the Canadian HIV response.
A roadmap for the future
In sum, IAS 2015 was a major milestone in moving forward against HIV. Robust evidence for treating HIV right away, as well as the use of anti-HIV drugs for prevention, has been consolidated. Emerging guidance from the WHO and elsewhere is helping policy-makers, program planners and frontline workers develop evidence-based practices for testing, prevention and treatment.
A big challenge remaining, however, is the need for leadership at all levels of the HIV response. Because we have traditionally delivered services in silos, there is a tendency to believe that the responsibility to act on this new knowledge lies with someone else. Those working in prevention tend to think of treatment and PrEP as outside their scope of practice, even though they are now considered primary prevention tools. Those working in clinical settings don't always recognize the crucial role of community-based organizations in engaging, supporting and retaining clients in care. People working to address the social determinants of health sometimes overlook the imminent threat untreated HIV represents to the health of community members.
The roadmap to the future will require us all to step out of our comfort zones and challenges ourselves to ensure we are providing the best complement of services, developed in partnership with people living with and affected by HIV, in order to end the epidemic devastation of HIV.
Tim Rogers is the Director of Knowledge Exchange at CATIE. He has been involved with CATIE for more than 15 years, first as a volunteer and then a staff member.
Sean Hosein is the Science and Medicine Editor at CATIE. He is a co-founder of CATIE and has been involved in knowledge translation about the immune system and germs for almost 30 years.