If a cure for the hepatitis C virus exists, does eradication become a public responsibility?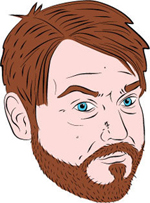 Since 2004 many patient groups and advocacy organizations have observed a day of awareness for viral hepatitis, but it was not until the 63rd annual World Health Assembly in 2010 that the World Health Organization officially declared July 28 as the international day to raise awareness, World Hepatitis Day (WHD). WHD is observed by agencies across the world seeking to address the global epidemic of viral hepatitis that impacts 400 million people worldwide.
On July 28, 2015, with over 10 years of some form of public awareness campaigning at our heels, we nevertheless find ourselves with a great deal of work ahead. There is much to celebrate in the narrative of hepatitis C (HCV); from its discovery and confirmation in 1989, to the development of a cure in 1991, to its elimination from our national blood supply in 1992. It is very rare to develop a cure for a chronic viral condition, and while early treatments were extremely difficult to tolerate and boasted meagre success rates, the new class of medications, direct-acting antivirals, have revolutionized treatment. Patients now have several choices of HCV treatment, each boasting success rates of over 95 per cent and each being short in duration as well as having a very good safety profile. Contracting HCV and living with the chronic condition is not the same experience as it would have been even five or 10 years ago. With these significant advances in treatment, 2015's WHD gives us an exciting opportunity to review the history of HCV and discuss where we're heading.
Despite a safe and tolerable cure, we are still grappling with how to get these extremely effective treatments to people who need them. Canada has long maintained that we treat the sickest patients first, so even new treatments that last eight to 12 weeks are out of reach for any patients who do not sit in the finite window of being sick enough to need treatment, but having a liver healthy enough to endure it. Even life-saving treatments like Sovaldi, Harvoni, and Holkira Pak are not available on public plans in every province or territory, and where they are available, in most provinces eligibility requirements demand the successful candidate has at least an F2 stage (out of four stages) of liver damage. There are many reasons for waiting, but all are tragically outdated. Some are financial (these medications are expensive, but liver transplants are several times more expensive), but some clinicians and researchers have repeatedly encouraged that a newer, more effective medication is forthcoming, and always just around the corner.
Waiting to treat is problematic, as HCV treatments may be presently nearing their ultimate efficacy and critical safety now while patients quietly incur further liver damage in the proverbial waiting room. Why wait for a medication that may only improve cure rates by one or two per cent above an existing 96 per cent? The argument to wait for less toxic treatment is growing weaker with every new and safe medication. Further, the survival rate of low-fibrosis patients after treatment is significantly better than those who failed treatment or remained untreated1 and as a result, much new research suggests that we should treat early rather than late.2 Newer, safer treatments may cost Canadians more up front, but the savings incurred by avoiding liver transplants, decompensated cirrhosis, and extended healthcare interventions are such that treating early is a sound health economics strategy. Canadian hepatitis C specialists Robert Myers and Mel Krajden made this case quite succinctly, arguing that non-treatment-related costs of HCV will rise by 60 per cent until 2032, eclipsing early medication costs.3 Sicker people cost more to treat, and the longer they wait, the sicker they get. Ultimately, a 12-week course of Holkira Pak4 will be less taxing to our system than the costs of treating a decompensated cirrhotic waiting for a liver transplant.5
We would be remiss if we did not acknowledge that uptake of treatment in Canada is low, particularly among our harder-to-access populations.6 The prevalence and burden of HCV in our prison system, the unique experiences of our First Nations communities, and the challenges to newcomers to Canada are all unique opportunities for the development of a coherent Canadian strategy on HCV. Unlike the historical experience of HIV activism, there is no galvanized HCV community, and the burden of the disease does not discriminate across populations, despite its history of being considered, from a public-health perspective, to be mostly impacting people who inject drugs.
Fortunately, the last five years have seen the growth of collaborative responses and coalitions addressing HCV and seeking to create community, including the national coalition Action Hepatitis Canada, of which both CATIE and CTAC are members. In fact, it was AHC member group HepCBC who designed and implemented the exciting policy intervention that saw B.C. Member of Parliament and Official Opposition Health Critic Murray Rankin be publicly tested for HCV.7 Continued coalition- and network-building will increase the frequency of actions like this and allow them to become replicable models of engagement for other agencies.
Hepatitis C is a fascinating public health problem in Canada and Canadian policy-makers are faced with an interesting question: If a cure for the virus exists, does eradication become a public responsibility? Many Canadian clinicians suggest that it does,8 and that it is a reasonable goal for policy-makers to grapple with.9 We need to increase capacity of coalitions responding to hepatitis and we need to call upon all governments to get these life-saving treatments into the hands of all those living with the virus, regardless of how sick they are. On this World Hepatitis Day, it is time to acknowledge the progress made while urging for further community-building and calling upon our policymakers to take the epidemic seriously. We cannot afford to wait for that either.
Adam Cook is a policy researcher at the Canadian Treatment Action Council (CTAC).
[1] American Association for the Study of Liver Diseases and Infectious Diseases Society of America. When and in Whom to Initiate HCV Therapy in Recommendations for Testing, Treating, and Managing Hepatitis C. www.hcvguidelines.com. December 19, 2014.
[2] Jezequel C, Bardou-Jacquet E, Desille Y et al. Survival of patients infected by chronic hepatitis C and F0F1 fibrosis at baseline after a 15 year follow-up.  50th Annual Meeting of the European Association for the Study of the Liver (EASL). April 22-26, 2015;S589; Vienna, Austria.
[3] Myers, RP. and Krajden, M. Burden of Disease and Cost of Chronic Hepatitis C Infection in Canada. Canadian Journal of Gastroenterolgy and Hepatology. 2014 May; 28 (5): 243-250.
[4] Picard, Andre. With hep C, No Province is an Island. The Globe and Mail. Tuesday, Feb. 24, 2015.
[5] Myers and Krajden.
[6] Grebely, J. Et al. Low Uptake of Treatment for hepatitis C Virus Infection in a Large Community-Based Study of Inner City Residents. Journal of Viral Hepatitis. 2009. 16, 352-358.
[7] HEP C BC. MP Murray Rankin Gets Tested for hepatitis C. http://hepcbc.ca/2015/04/mp-health-critic-murray-rankin-gets-tested-for-hepatitis-c. Apr. 17th, 2015.
[8] Dhillon, Sunny. BC Medical Researchers Offer Treatment by Prevention for hepatitis C. The Globe and Mail. Dec. 31, 2014.
[9] Myers and Krajden.