Déjà vu: Canada's drug reviewers again mired in bureaucracy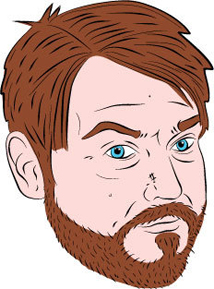 The development of treatment for the cure of hepatitis C (HCV) is moving at a dizzying pace. Indeed, the entire HCV story is one of an unusually fast trajectory, not only the speed of treatment development, but also the spread of the virus. While early cures were injection-based, difficult to tolerate, and boasting a mere 50% success rate after a year of treatment, there now exist cures that involve one pill, once a day, for a regimen that often doesn't exceed twelve weeks. There are clinical trials being conducted presently to evaluate the efficacy of new treatments at eight and 10 weeks.1 Over 300,000 Canadians are infected with HCV, with many of them unaware of their status.
Despite the existence of faster, more effective treatments, these cures remain out of reach for many Canadians in need, specifically people living with hepatitis C among the more than 11 million Canadians on public drug plans.2 This access barrier is distinctly related to Canadian bureaucracy.
Canada's Common Drug Review (CDR) is the process by which a new treatment is recommended for inclusion on provincial/territorial public insurance plans. The CDR's original Priority Review procedure allowed new life-saving medications (e.g. curing HCV or treating HIV) to be reviewed sooner and faster than other, non-life-saving medications. This mechanism could allow something like Sofosbuvir (a hepatitis C drug) to be reviewed faster than Sildenafil (for erectile dysfunction).
In November 2013, the CDR discontinued its priority review procedure3 in an effort to reduce the long queue of medications awaiting review; numbering over 30 at the time.4 The CDR adopted a first-come-first-served policy5 in December 2013 as it worked through the queue and reinstated a revised Priority Review only in the spring of 2014.6 For those six months or so, when priority review was discontinued, erectile dysfunction would be prioritized over hepatitis C if that condition's new treatment option were higher in the queue.
While we rightly celebrate the reintroduction of the Priority Review procedure,7 it again falls victim to a uniquely Canadian bureaucracy. Previously, a drug might be considered a priority for review by Health Canada or the CDR based on some clear formulae: the new drug is effective against an immediately life-threatening condition for which it demonstrates substantial clinical benefits; or the drug is priced such that when compared to a similar drug, its cost-savings are at least $2.5 million per year over its first three years of market access in Canada.8 Today, any manufacturer can file an application for any treatment to be considered for priority review.9 That adds an additional review procedure: the CDR now must review applications for priority status before conducting their standard review for value and efficacy.
The introduction of another application to be reviewed will not improve the CDR. Some applications will be denied, therefore losing valuable time and attention in their review and denial. Further, once the CDR has concluded its review, the recommendation issued is not mandatory. Consider that while an approved Priority Review application may speed up its CDR review (discounting the time incurred in its review) that priority status may not be maintained by the provinces. For example, priority status granted by the CDR does not necessarily mark that treatment for continued priority when it proceeds to yet another level, the provincial/territorial review. Even when the CDR does recommend a listing, it takes Canadian provinces and territories, on average, 733 days to conduct and conclude their own reviews.10 Consider that the fastest listing time in the country is enjoyed by Quebec, which doesn't participate in the CDR at all.11
We desperately require a mechanism to identify a treatment as life-saving and lend it enduring priority as such. That designation can and should hasten its CDR review and continue to do so in the subsequent provincial review. In fact, this treatment could avoid further delay by provincial review by insisting that priority medicines that have received CDR recommendation are moved immediately to listing, save where financial capacity clearly prohibits listing in a given jurisdiction. The duplicative and redundant processes by which we review our drugs are, in fact, costing us more time and money. More important, they are costing us lives.
Adam Cook is a policy researcher at the Canadian Treatment Action Council (CTAC).
AASLD/EASL Special Conference on Hepatitis C. New York, NY. Oct. 3rd-5th, 2014.
Statistics Canada, 2012
Common Drug Review, Update ISSUE 96. Canadian Agency for Drugs and Technologies in Health (CADTH), www.cadth.ca
CDR Update Issues 80-85. CADTH, www.cadth.ca
CDR Update Issue 98. CADTH, www.cadth.ca
CDR Update Issue 102. CADTH, www.cadth.ca
Let us also acknowledge that, at time of this writing, the CDR queue has been reduced to 3 submissions and 5 pending reviews: a sincerely commendable accomplishment
CDR Update Issue 96. CADTH, www.cadth.ca
CDR Update Issue 102 and 104. CADTH, www.cadth.ca
CHPI (2014) Comparing Access to New Drugs in Canada's Federal and Provincial Drug Plans. Annual Series: How Good is Your Drug Insurance? Canadian Health Policy, June 25th, 2014. Toronto: Canadian Health Policy Institute
Quebec averages a review time of 434 days; over 40% faster than the national average, and almost twice as fast as Ontario. Ibid