par Liam Michaud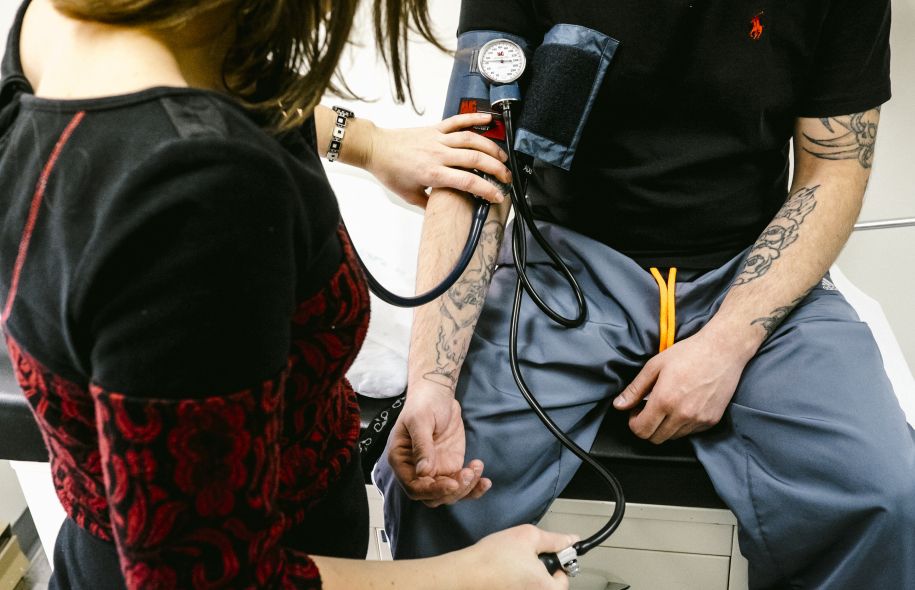 Après une bataille de longue haleine, la coopérative de solidarité SABSA – service à bas seuil d'accessibilité – a réussi à négocier une entente de service avec le ministère de la Santé le 20 juillet dernier pour continuer de servir les membres de la communauté de Saint-Roch et St-Sauveur à Québec.
La clinique SABSA a été ouverte en 2011 par des intervenants et infirmières œuvrant dans la lutte contre l'hépatite C et le VIH qui avaient été confrontés à l'ampleur de ces épidémies dans la communauté, ainsi qu'au manque d'accessibilité aux soins de santé pour les personnes qui en avaient le plus besoin. Son modèle de soins innovant repose, entre autres, sur le travail des infirmières praticiennes qui ont certaines responsabilités supplémentaires, ce qui permet à la clinique de fonctionner sans médecin sur place. L'accessibilité aux services sans contraintes pour les personnes vulnérables ou marginalisées, entre autres les personnes utilisatrices de drogues, est au cœur de la l'approche de SABSA. L'offre des services est guidée par une philosophie de soins à la fois humaniste et pragmatiste et dans une optique de réduction des méfaits. Grâce à l'innovation de la clinique et au dévouement de ses intervenants, la clinique a assuré l'accès au traitement hépatite C, un suivi post-traitement, ainsi que divers soins infirmiers et un soutien psychosocial à des centaines de personnes.
En mars, suite à un refus catégorique du ministre de la Santé de financer ses activités, la clinique SABSA a été forcée de fermer une partie de ses services, dont sa clinique sans rendez-vous. Le ministre a insisté pour que les patients servis par la clinique soient simplement intégrés aux services traditionnels, malgré les problèmes d'accessibilité pour les populations vulnérables et les listes d'attentes excessives. Le lancement d'une campagne de socio-financement a permis à SABSA d'amasser 250 000 $ et de mobiliser la communauté pour insister auprès du ministère sur la nécessité de la survie de la clinique pour la santé de la communauté.
En mai de cette année, CATIE a organisé un Institut d'apprentissage en marge du 3e Symposium Hépatite C de CAPAHC et du 6e Symposium sur la prise en charge clinique des hépatites virales du PNMVS. L'évènement de CATIE a rassemblé des intervenants de première ligne du Québec afin de réfléchir à l'accès aux services en hépatite C pour les communautés spécifiques (p. ex. communautés autochtones, personnes utilisatrices de drogues), et aux divers obstacles auxquels elles font face en cherchant des soins. Lors de cet évènement, l'équipe de la clinique SABSA a présenté son modèle de soins, et différentes stratégies prometteuses à mettre de l'avant dans l'organisation des services, et pour répondre véritablement aux besoins de la population.
Le modèle de soins de SABSA représente non seulement un véritable succès, mais il remet aussi en cause l'approche mise de l'avant par le ministère de la Santé, surtout depuis la réforme du système de santé de 2015, caractérisée par la centralisation, la privatisation, les coupures massives dans la santé publique, et la mise à l'écart de la prévention. Lors de leur présentation à l'évènement, la motivation dans la salle était tangible. D'avoir moi-même travaillé en santé communautaire avec des communautés marginalisées pendant des années, je n'étais pas le seul dans la salle à avoir été confronté à répétition au droit à la santé bafoué, aux incohérences du système, et à la dégradation de la santé des gens autour de moi. Ces moments de motivation sont trop rares dans le contexte actuel du système de santé au Québec.
Félicitations à l'équipe de SABSA pour avoir tenu la route, forcé le ministère à assumer ses responsabilités de répondre aux besoins de la population, et bâti un modèle qui est une source de motivation pour nous tous. En espérant que cela ouvrira la voie à une multiplication de modèles semblables, fondés eux aussi sur la proximité, l'autogestion, l'accessibilité et la solidarité.
Liam Michaud œuvre en première ligne dans le domaine de la réduction des méfaits depuis près de 10 ans. Avant de rejoindre les rangs de CATIE, il a travaillé pour CACTUS Montréal en tant que travailleur de rue, offrant du soutien aux personnes impliquées dans le commerce du sexe et de la drogue et défendant leurs droits. Il a aussi travaillé avec Continuité famille auprès des détenues, un organisme offrant du soutien aux femmes et aux jeunes touchés par la criminalisation et l'incarcération. Il est actif au sein de l'AQPSUD, un organisme par et pour les utilisateurs de drogues du Québec, qui lutte pour leurs droits. Liam travaille actuellement chez CATIE à titre de coordonnateur régional de l'éducation en matière de santé pour le Québec.
---
The SABSA clinic shows its resilience and wins its fight to stay open!
by Liam Michaud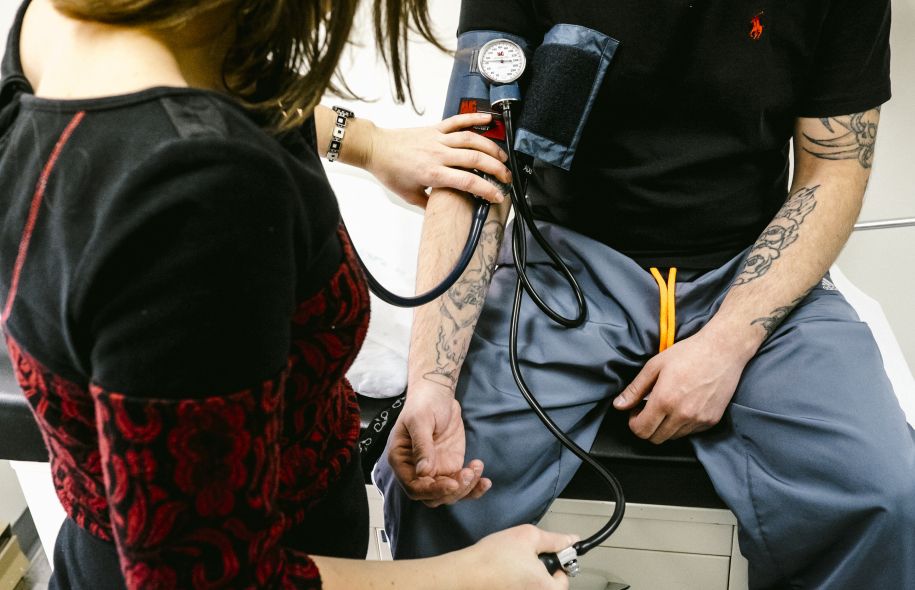 After a long battle, the SABSA solidarity co-operative clinic – an acronym which translates roughly to service at a low-threshold of accessibility – succeeded in negotiating a service agreement with the Québec Ministry of Health on July 20th, to continue to offer its services to members of the Saint-Roch and Saint-Sauveur communities in Québec City.
The SABSA clinic was founded in 2011 by a group of community outreach workers and nurses working in hepatitis C and HIV service organizations, who were confronted by both the spread of these epidemics in their communities and the lack of access to health care for those who needed it the most. Their innovative model of care is carried out by a team of nurse practitioners, with additional qualifications that allow them to operate without doctors onsite. At the core of SABSA's approach is the access to care without bureaucratic hurdles for marginalized communities or communities vulnerable to Hep C / HIV, including people who use drugs. Their services are governed by a philosophy of care that is humanistic, pragmatic and guided by a harm reduction approach. The innovative style of the clinic and the dedication of its workers mean that they can offer hepatitis C treatment, post-treatment and follow-up care, as well as a range of other nursing and psychosocial supports to the hundreds of people who have passed through their doors.
In March of this year, faced with a categorical refusal from the provincial Minister of Health to fund its activities, the clinic was forced to shut down a large portion of its services, including its drop-in clinic. The minister insisted that patients served by the clinic simply integrate into traditional services, despite major access barriers for marginalized communities and excessive waitlists. Since the launch of a fundraising campaign this spring, SABSA managed to raise $250,000, while at the same time mobilizing the community to demand that the Ministry allow the clinic to remain open, and insist on its critical importance in responding to the health needs of the neighbourhood and surrounding areas.
In May of this year, CATIE organized a Learning Institute in conjunction with CAPAHC's 3rd Hepatitis C Symposium, and the PNMVS' 6th Hepatitis C Symposium. The CATIE event brought together frontline workers from across Québec (peers, nurses, doctors, needle exchange and outreach workers) to reflect on access to hepatitis C services among specific populations, particularly Aboriginal communities and people who use drugs, as well as the various obstacles these same communities are confronted with in seeking care. During this event, the SABSA team presented their work model, as well as promising strategies to deliver their services and to respond concretely to the needs of these communities.
SABSA's model of care is not only a resounding success, but represents a challenge to the approach to health care put forward by the Ministry, particularly since its 2015 healthcare system reform, characterized by centralization, privatization, massive cuts to public health, and the abandonment of principles of prevention and health promotion. During their presentation at the Learning Institute, the excitement in the room was tangible. Having worked for years in community health with people facing systemic marginalization, I was not the only one in the room to have been overly confronted with peoples' right to health violated, with the incoherencies of the health-care system, and with the steady degradation of the health of my clients as a direct result. These moments of inspiration are all too rare in the current context of the healthcare system in Québec.
A huge congratulations to the SABSA team for holding down the fort, for having forced the Ministry to take ownership in responding to the health needs of the population, and for having built a model that is a source of motivation for all of us working in hepatitis C and HIV! Here's to hoping that it opens the way for the proliferation of similar models, similarly founded on principles of proximity, autonomy, accessibility, and solidarity.
Liam Michaud has been working as a frontline service provider in harm reduction for the last 10 years. Before joining the CATIE team, he worked as a street outreach worker for CACTUS Montréal, supporting the rights of people working in the sex industry and people who use drugs. He also worked with Continuité famille auprès des détenues, an organization that helps women and youth affected by criminalization and incarceration. He is an active member of AQPSUD, an organization founded by and for people who use drugs in Quebec.  Liam now works at CATIE as the Regional Health Education Coordinator for Quebec.