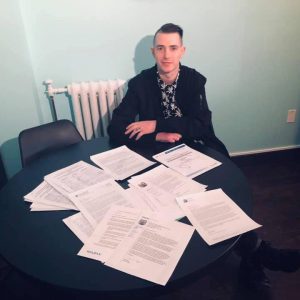 By Matthew Bonn
This blog post is a follow-up from an earlier post published on July 11, 2019.
As I work on a new funding proposal, this statement strikes me: over 11,500 people in Canada have lost their lives as a result of opioid-related overdoses between January 2016 and December 2018 and we keep losing people every day. So many lives lost! And why is that? The evidence is clear that overdose prevention sites save lives!
After I returned from a hands-on training in the Downtown East Side of Vancouver, one of the hardest hit places in the overdose crisis, it became even clearer what we had to do in Halifax. We had to continue fighting for people's lives and double down on the work to implement Atlantic Canada's first OPS.