Gay men, substance use and harm reduction: it's time to act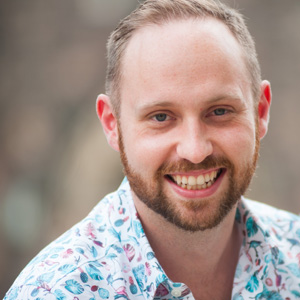 Harm reduction and gay men's HIV prevention could be considered two historic elements in our HIV response that have long stood separate from one another. Traditionally, HIV prevention with gay men focused on sexual risk, while harm reduction focused on risks associated with injection drug use. Both approaches have evolved over the decades and some might argue that safer sex is a form of harm reduction, but in the context of drug use, there has been little focus given to harm reduction in the context of gay men's sexual health.
Studies examining substance use among gay men consistently demonstrate higher prevalence across the board. Very few studies have looked at gay men and opioid use despite the category that we often see reflected in HIV epidemiology, but don't talk about – namely, men who have sex with men and who inject drugs (MSM/IDU).  One large-scale study in the U.S. identified opioid misuse in the last 12 months among gay men to be at 10%, while among heterosexual men it was 5.3%. When the focus is party drug use, gay men tend to report significantly higher use when compared to their heterosexual counterparts. Some of the most common party drugs are cocaine, MDMA, GHB and crystal methamphetamine (sometimes referred to as Tina). These are often used in very social settings including clubs, large parties and public sex venues, but also in private homes. Due to the disinhibiting effects of these drugs and their ability to increase libido and create intense sensations, they are often used within a sexual context.
The use of drugs to maximize pleasure and sociability during sex is known in Canada as Party n Play (or PnP) and as chemsex in other places like Europe.
"These drugs can facilitate long sexual sessions with multiple partners and the likelihood of STI transmission may be increased due to rectal trauma or penile abrasions. There are also harms associated with drug overdose, especially in relation to GHB/GBL, which is typically administered in small, carefully timed doses."
Bourne A, Reid D, Hickson F, Torres Rueda S, Weatherburn P (2014) "The Chemsex study: drug use in sexual settings among gay & bisexual men in Lambeth, Southwark & Lewisham". London: Sigma Research, London School of Hygiene & Tropical Medicine.
Decades of research internationally and in Ontario have demonstrated the association between crystal meth (and other party drug use) and increased risk for transmission or acquisition of HIV and other sexually transmitted and bloodborne infections. Despite this, a coordinated response to Party n Play has yet to materialize. Instead, many in our communities have been left to navigate an often fragmented system of public and private substance use related supports. Many of which lack the cultural awareness required to create a safe space. In the context of sexualized substance use among gay men, you can't "meet someone where they're at" if you don't understand hook-up culture in 2019, with the rise of Grindr and other geo-sexual apps, and the stress they can sometimes create in our lives. You need to understand terms like slamming and bareback sex. Party n Play is at the intersection of stigmas related to both gay sex and substance use, which often stand in the way of addressing the challenges it can pose for gay men.
There is growing momentum globally to scale up interventions responding to the harms of sexualized substance use in the gay men's community. That response, to a large extent, has been lacking in Ontario, with some believing it is a big-city issue or one that only impacts the most privileged gay men. But these ideas aren't always true!
Luckily, there are some great examples of Canadian initiatives tailored for gay men, such as:
Spill the Tea, a partnership between MAX Ottawa and ViiV Healthcare. Open forums that bring in top drag queens from shows like RuPaul's Drag Race. The purpose is to create a stigma-free and more light-hearted space for gay men to learn about harm reduction and connect with resources, safer substance use supplies and HIV/STBBI testing. The development of this intervention followed a community needs assessment, which found that 40% of gay and bisexual respondents in the capital region engaged in 'party and play' at least once in the previous year. From that number, over half said they used drugs only for sexual purposes.
SPUNK!, a support group for gay, bi and queer men who want to make changes in their substance use. This includes strategies across a continuum from reducing use to abstinence. SPUNK! uses several modalities, including motivational interviewing, cognitive behavioural therapy, community reinforcement approach and mindfulness.
While these initiatives are to be commended, some programs cannot meet the demand and rely on limited and often precarious funding. It is time to allocate the appropriate resources to turn up the dial and create the infrastructure that's needed. Our limited resources should be aligned with where we can have the most impact on gay men's lives.
"Jurisdictions outside Ontario (and more broadly, Canada) – have developed innovative campaigns to address the sexual health and overall well-being of gay men who Party n Play. A particularly resonant campaign is Mainline's Chemsex , a harm-reduction resource implemented in Belgium and the Netherlands, gaining recognition for its frank, non-moralizing and accessible framing of evidence-based information regarding sexualized drug use." Feedback from Ontario gbMSM about the "PnP Your Way Campaign" Resources, Yasser Ismail, 2019.
When organizations with a mandate in gay men's health are missing in action, the community continues its long history of taking matters into its own hands. A recent example of this kind of response is the release of Chemsex First Aid in the United Kingdom. This frank and non-judgmental guide has sections addressing emergencies related to GHB and crystal meth that can occur in PnP environments. It also goes further to draw attention to unique risks like sexual assault and allergic reactions.
Placing more attention on meeting the sexual health and holistic wellness needs of gay men affected by sexualized substance use is critical. There is a need for less sensational headlines and more action.
We need:
action to scale up effective and tailored interventions
action to ensure the adaptation of harm reduction models
action to ensure the relevance of our programs and services in the lives of gay men who PnP
Some community-based organizations have all the necessary integrated support services required to address the needs of gay men who use substances. Education and online outreach, on-site HIV/STBBI testing, access and navigation supports for pre-exposure prophylaxis (PrEP), adherence support for gay men living with HIV, community engagement activities and, of course, fixed harm reduction sites. The HIV sector alone cannot take up every aspect of a PnP response. We can, however, provide leadership in advocating for other sectors, including public health, mental health and substance use services, to work with us.
While investments are being made and resources allocated, gay men who are experiencing harms related to PnP should not be left behind. This year, the Gay Men's Sexual Health Alliance will launch Party n Play Your Way, a multi-faceted campaign in response to the harms that can sometimes accompany PnP. Let's talk more about gay sex, gay substance use and gay harm reduction. Our communities want to have the conversation and they want action!
Dane Griffiths is the associate director of Ontario's Gay Men's Sexual Health Alliance. He coordinates the planning, implementation and evaluation of social marketing campaigns and other projects to strengthen community-based programs. When he's not working, he enjoys the music of gay cultural icons like Tina Turner while turning it out on the dancefloor.